ChocoTaco PUBG Settings: Mouse, Video Settings + Gears/Setup& Keybinds
Pubg is a really popular game and in this article we're going to see one of the best pubg player ChocoTaco pubg settings. ChocoTaco is a well-known gamer. His true name is Jake Throop, and he is a PUBG player from the United States. He was born on September 22, 1988. ChocoTaco is a well-known name in the gaming community, not just for the PUBG PC game but also for the Sega Genesis and Nintendo 64 consoles. Jake used to defeat every gamer on the Sega Genesis or Nintendo 64 since he is a highly talented player.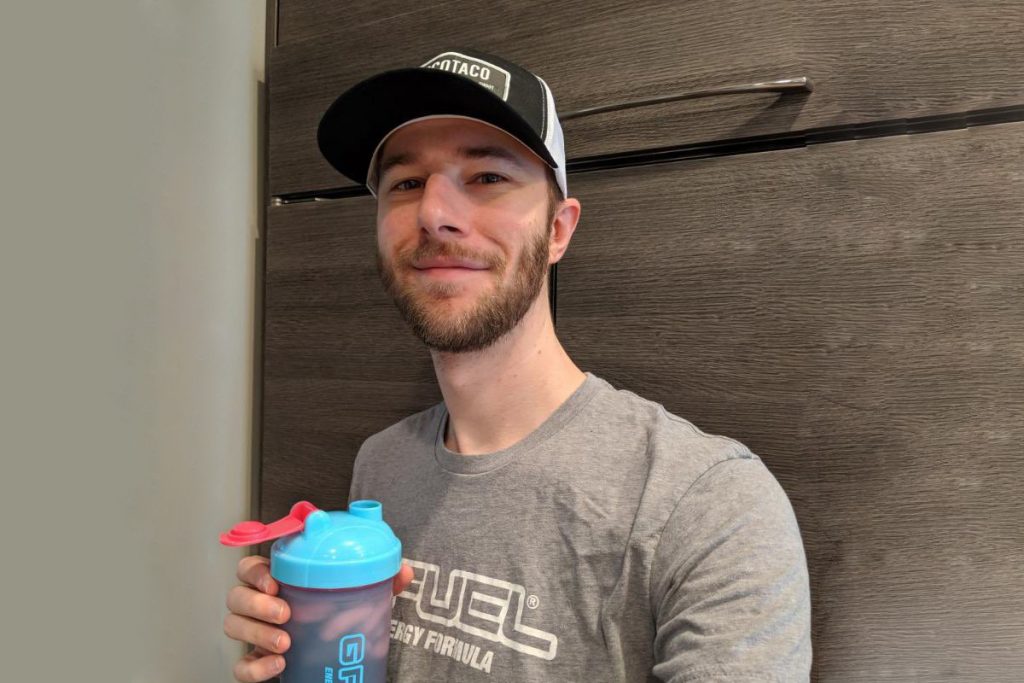 He was a passionate player from the beginning of his life. However, before entering the streaming platform, he was a teacher.
He had a Teacher profession when he was 29, and he earned a nice salary as a teacher, but he eventually chose to resign and become a full-time streamer. On his Twitch account, he now has about 600,000 followers. He also has a YouTube account with over 1.4 million followers.
ChocoTaco PUBG Gears and Setup:
In PUBG, having the best hardware and system setup is essential. The best display can protect your eyes if you play games for long periods of time, and a monitor with outstanding visuals and refresh rate may also improve your gaming experience. It's always a pleasure to play games with a nice mouse and keyboard. Make sure your PUBG machines and system settings are the best to provide you a competitive advantage or, at least, a greater chance of a chicken dinner.
Gaming PC Setup for ChocoTaco:
ChocoTaco is Using Intel Core i9 10-900k 10-Core CPU, EVGA GeForce RTX 3090 FTW3 Ultra GPU, Asus ROG Strix Z490-A LGA1200 Motherboard, Corsair Vengeance RGB Pro DDR4 RAM and a Samsung 970 EVO Plus 1TB and Crucial P1 2TB Hard drive for Playing PUBG.
ChocoTaco Gaming Gears:
ChocoTaco PUBG Video Settings:
Professional players' and streams' settings have prompted a lot of debate regarding the optimum PUBG Video settings. Game visual settings can have an impact on game performance, so make sure they don't overwork your screen while maintaining the maximum frame rate feasible.
This setting influences the textures of the game's trees and structures. Lowering this has no effect on gameplay, however it allows you to select a high frame rate, and lesser quality may allow you to spot opponents sooner.
To get along with and compete with the greatest players, you must optimize your game settings. Because it influences the bulk of the factors that determine your gaming abilities, you may change the video settings to obtain the best potential performance.
ChocoTaco is using the Following Video Settings:
Mouse settings for ChocoTaco PUBG:
It is recommended that players adjust the Mouse settings to their preference. Find out what works best for you in the game, focus on a wall, and change sensitivity.
Because this is a shooter game, strong mouse control is required to win. Precision also has an impact on the maximum sensitivity. When you've chosen one you like, make sure to utilize your mouse correctly. You may have the greatest facilities in the world, but the sensitivity thing will not be nice.
To familiarize yourself with your settings before entering a match, consider practicing your aim and adjusting sensitivity in Training. Sensitivity is a complex issue that is impacted by a variety of elements such as muscle memory, screen resolution, and mouse and game sensitivity.
The objective of balancing them is to get the optimum performance while remaining in a beautiful and comfortable sweet spot. You need to pick a degree of affectability that can be rapid and accurate, while keeping a low eDPI.
The following mouse settings is used by ChocoTaco: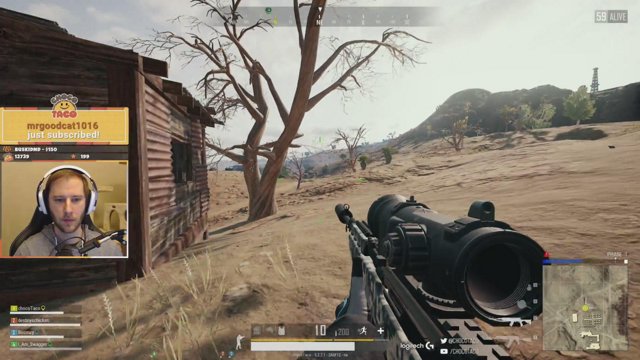 ChocoTaco PUBG Keybinds:
In PUBG, a lot of keys are utilized in the game, which may make it tough for novice players to remember what each key on their keyboard does. The game's settings have a significant impact on the game, not just in terms of FPS but also in terms of eyesight, as you'll see later.
It's always a matter of personal preference when it comes to altering PUBG controls. Many gamers continue to use default control settings that they haven't altered since they first began playing. Some players believe that by switching the standard hotkeys with new ones, they might get an advantage on the battlefield.
ChocoTaco is using the Following Keybinds:
The in-game settings and Gears ChocoTaco uses to play PUBG are listed above. These settings may also be utilised if you want to optimize your game experience by using the optimal PC settings for PUBG. 
FAQ's
Who is ChocoTaco? 
ChocoTaco is a well-known gamer. ChocoTaco's true name is Jake Throop, and he is a PUBG player from the United States. ChocoTaco is a well-known figure in the gaming community, not just for his work on the PUBG PC game, but also for his work on the Sega Genesis and Nintendo 64 consoles. 
How old is ChocoTaco?
ChocoTaco is 33 years old, having been born on September 22, 1988. 
Is it true that Chocotaco is best pubg player? 
In terms of ranking Shourd is a best pubg player, but now a days chocotaco is also considered equally.