Grand Cross: Age Of Titans Codes October 2023 – All Working
The quest for greatness has no boundaries in the world of Grand Cross: Age of Titans. As you embark on your daring adventure, the power of codes can help you get access to amazing rewards and a variety of wealth. You may enhance your experience by gaining access to necessary resources and luxury products through these given game codes. These codes can be a great option to quickly progress through this incredible strategy game in less time.
Those who are familiar with the game should not pass up the opportunity to find and use these codes since doing so increases the adventure's degree of excitement and offers a fast path to victory. Prepare for your epic voyage as you decipher the secrets hidden in these codes and uncover a world of opportunities.
Grand Cross: Age Of Titans Codes
Every code in the game holds the promise of unlocking extraordinary rewards and propelling you towards greatness. These codes serve as secret tokens that grant access to exclusive items, resources, and advantages, enhancing your journey through the mythical realms. The realm's caretakers have graciously shared several codes, each offering a treasure trove of benefits to those who know how to harness their potential.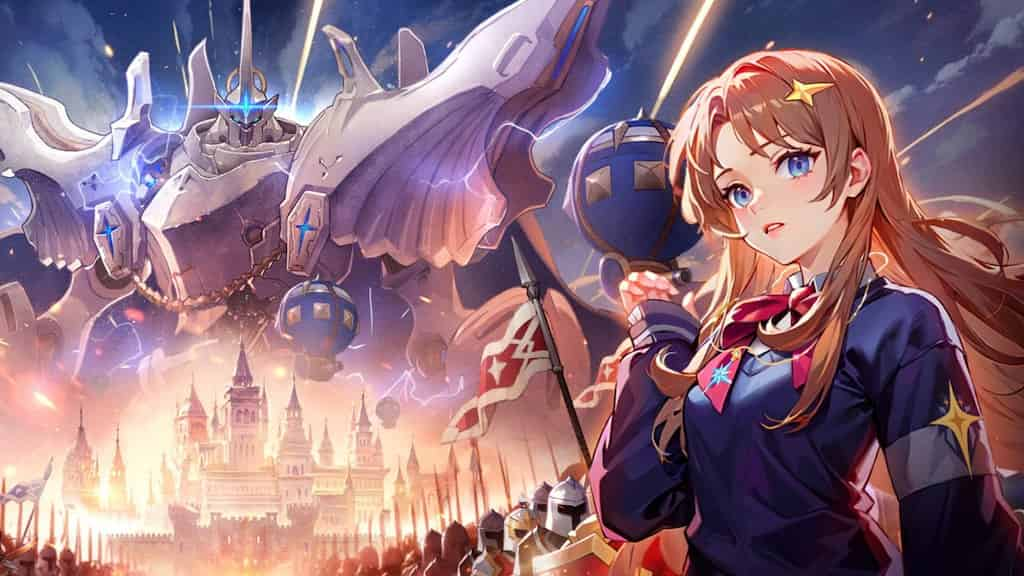 From special gear to game-changing boosts, these codes are your key to accelerating your progress and asserting your dominance. You can unlock powerful benefits in Grand Cross: Age Of Titans with these limited-time coupon codes:
GATPREREGISTRATE
Added: August 9th, 2023
Expires: December 31st, 2023
GATGOOGLEPREREGIST
Added: August 9th, 2023
Expires: December 31st, 2023
GATAPPLEPREREGIST
Added: August 9th, 2023
Expires: December 31st, 2023
Expiration date of above codes: December 31st, 2023
Redeem these codes to claim exclusive rewards and enhance your epic journey in the world of Grand Cross: Age Of Titans. Act swiftly, as these codes have an expiration date and can unlock a treasure trove of in-game advantages.
What Are These Codes?
Codes in Grand Cross: Age Of Titans are alphanumeric combinations that players can redeem to receive various rewards and bonuses within the game. They are often released by the game developers as a way to celebrate events, milestones, or special occasions. These codes provide players with items like in-game currency, resources, gear, and other valuable assets that can enhance the gameplay experience.
How To Redeem GRAND CROSS Age of Titans Codes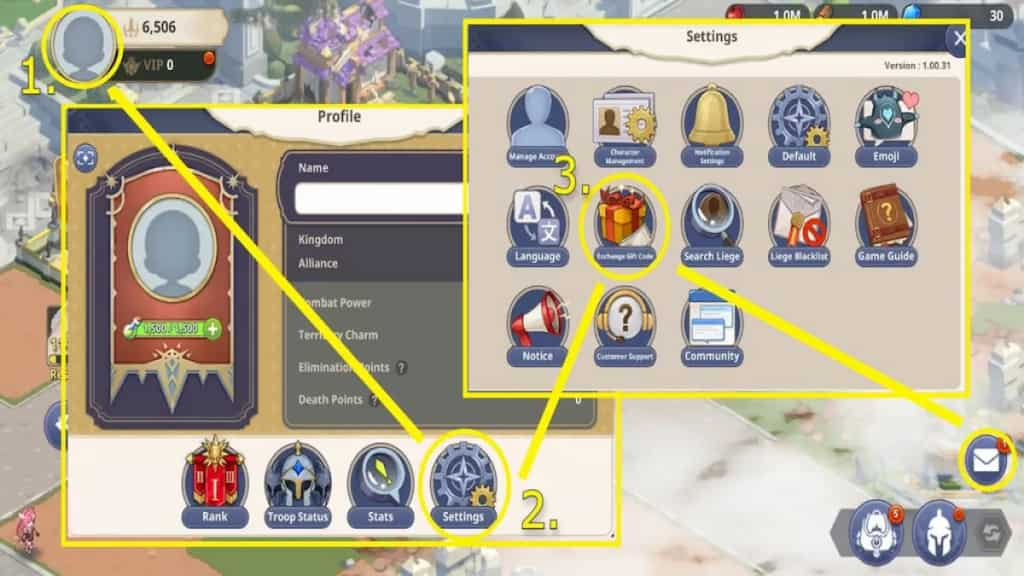 Launch the Grand Cross: Age Of Titans game on your device.
Locate and tap on the settings icon, usually represented by a gear or cogwheel.
Look for a section that is specifically dedicated to code redemption, often labeled as "Redeem Codes" or something similar.
Input the code you want to redeem in the provided text field. Make sure to enter it accurately, including any capital letters and special characters.
Confirm the code entry and tap the "Redeem" or "Submit" button.
If the code is valid and hasn't expired, you will receive the rewards associated with that code in your in-game inventory.
How To Get More GRAND CROSS Age of Titans Codes?
To acquire more codes in Grand Cross: Age Of Titans, consider the following methods:
Official Social Media: Follow the official social media accounts of the game, including platforms like Twitter, Facebook, and Instagram. Developers often share codes as part of announcements, events, and community engagement.
News and Updates: Keep an eye on the game's official website or news section for any announcements regarding new codes.
Events and Promotions: Participate in in-game events, competitions, or promotions. These activities often reward players with codes for their active engagement.
Community and Forums: Join the game's official forums or fan communities. Sometimes, players share codes they've found or received, contributing to a collective pool of codes.
Developer Livestreams: Tune in to developer livestreams or podcasts. They might occasionally reveal codes as part of their discussions.
In the saga of Grand Cross: Age Of Titans, the significance of codes extends far beyond mere combinations of characters. They stand as keys to unlock a realm of rewards, propelling your journey towards greatness. As you harness the potential of codes like GATPREREGISTRATE, GATGOOGLEPREREGIST, and GATAPPLEPREREGIST, you open doors to exclusive resources, invaluable items, and advantageous boosts.
But remember, these codes are not eternal; their expiration date of December 31st, 2023, beckons for prompt action. By promptly entering these codes and reaping their bounties, you pave the way for a smoother, grander, and more triumphant adventure. Embrace the power of codes and let them fuel your rise to legendary status in the enchanting world of Grand Cross: Age Of Titans.