Top 10 Games like undertale For PC & Windows
The reason you are here is because of the game Undertale. Suppose you have played Undertale, and now you are looking for similar games to Undertale. In that case, you have to read this article until the end because here we will discuss the games that are pretty similar to the video game "Undertale". There are not many games like Undertale, but we will discuss some. the games we are going to discuss are also very unique like Undertale.
In the game Undertale, you have to control a kid that has fallen in a cave under the ground. In Undertale, you have to get back that kid-safe and sound on the surface again, but that won't be easy because many monsters are down their so you must complete whatever the scenario is given to you and get back on the surface as soon as possible.
Best games like Undertale
Now let's move towards the top 10 games like Undertale.
#1 Top Pick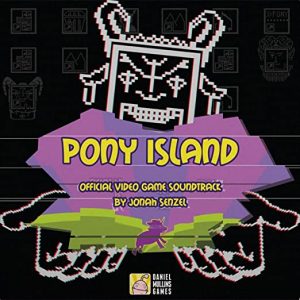 PONY ISLAND 
Strategy. 
Complete the task. 
 played on Windows. 
In the game, the pony island player has to explore all the internal areas of the pony island so that he can proceed. On a couple of occasions, players have to play a type of running game and take the pony across the grass valley in front of the enemies that might attack it. The game is a real thrill to play, and the ones who have played Undertale are for sure going to enjoy pony island. 
#2 Top Pick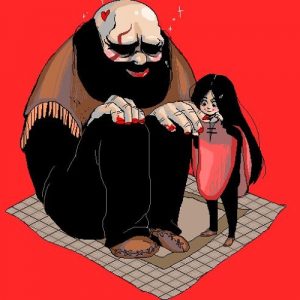 LISA THE PAINFUL 
Apocalyptical game. 
Can bite on enemies. 
Played on windows. 
Lisa, the painful is an apocalyptical post type of game. In this game, the player controls a character looking for a friend, and the character also is with his daughter. As time passes by, the player has to make choices that affect him and the character's daughter. At a time, the player has to make a choice and gets his both arms cut. Without the arms, you can only bite your enemies. 
#3 Top Pick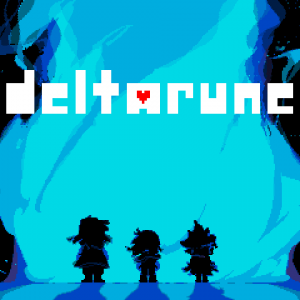 DELTARUNE 
Thrilling game. 
Apply your strategies. 
Played on windows. 
Deltarune is a thrilling game in which players control a character in a town full of monsters. The character also has a friend in the game along with him. In this game, you have to compete with your enemies with different strategies already given to you in the game. Just like Undertale, you have to use them at the right time against your enemies. 
#4 Top Pick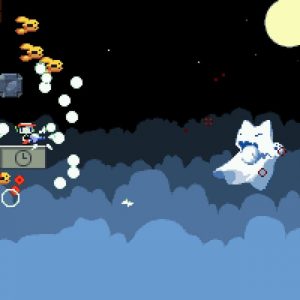 CAVE STORY 
Strategy game. 
Complete the puzzles. 
Kill the enemies. 
For windows. 
In this game, the player controls the character with the help of a keyboard. The player has to complete every puzzle coming in his way and shoot the enemies that are coming to eliminate him. You are also given a weapon to shoot down your enemies. As you advance in the game, your weapon gets more powerful, and if the enemies attack you and you come down from your highest level to the lowest, your gun will lose the powers that were given at the highest level. To proceed in this game, solve the puzzles and kill the enemies and you will increase your status as the game goes on
#5 Top Pick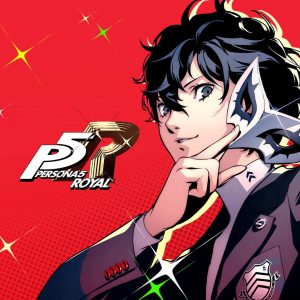 PESONA  5 
Dilemma of justice 
Negotiations 
Evil vs repentant 
Two things make this game a similar game to Undertale one is the theme used in the game, and the other is narration. You will find many similarities in this game to Undertale, but this game is worth playing if you liked Undertale. This game is circled a dilemma of either there s something like justice or not, you get into combats and fights, but you can also talk to them and leave them in certain situations. Punishing those who seem evil to you and sparing those who you want or think have to repent is a thing that is in your hands in this game 
#6 Top Pick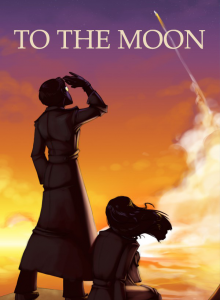 TO THE MOON 
About life's philosophy 
Narration 
Emotions love and argue 
This game is about time-traveling where two statistics create artificial memories for mental peace. This game is aimed to focus on the narration, and emotions are the main object of discussion in this game. You will learn about life from a different perspective. Johnny and some other people around him are prominent in the game, and on the way, you keep learning about them
#7 Top Pick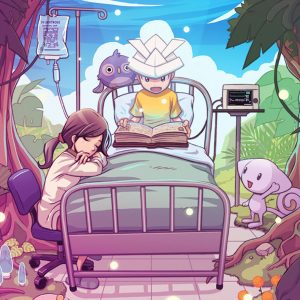 RAKUEN 
Fantasy world 
Adorable creatures  
Sentimental  
In this game, you are given a chance to take over a young boy who is entered into a fictional world. In his fantasy, he meets many people, and he tries to help them overcome the sufferings that have been caused due to their situations and circumstances. Onions and bears are the creatures that are his companions. Although he wants to become a great warrior, this game is going to make you sentimental
#8 Top Pick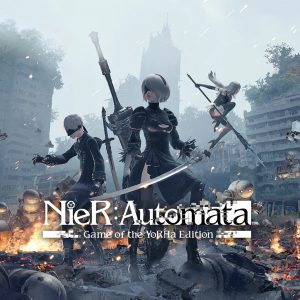 NIER: AUTOMATA
Fascinating twists 
Morality 
Best RPG 
The utmost aim of the characters in the game is to take over the earth they want to dominate and inhabit the land. Still, as the game moves forward, you realize this game is not as simple as it seems because the task to win over the world can be a bit hard and strategic. This is an epic story that will prove to be a story that s gripping till the end. This story with combat is not humor, and the impact that this game will cause is not predictable! 
#9 Top Pick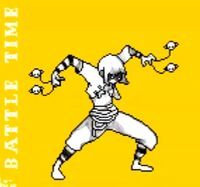 OFF 
Mind-blowing combats 
Bizarre world 
Puzzles throughout the game will lead you to the mind-blowing combats and fun you cannot think of in the bizarre world of OFF. There is one thing that you always keep wondering throughout the game, and that is "is there still a need for any hero"? 
#10 Top Pick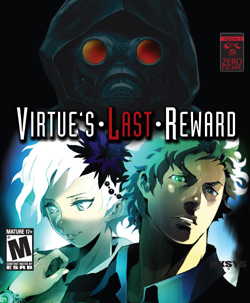 ZERO ESCAPE: VIRTURE'S LAST REWARD
Winning and losing points 
Battle royales 
Puzzles 
Escape rooms 
This game is like a series of novels, and this one is the 2nd part of this series. After following the story, you go through the games of puzzles set up in certain rooms and escape them consisting of tough choices, chaos, battles, and tests! this game is a lot more fun than it seems 
We have tried to bring forth some of the best games you should try or on your playlist if you liked the game Undertale. We hope you will enjoy these games as well and will have a good time playing them. 
FAQ
What should I play after Undertale? 
If you want the same scenarios and want the game that should be similar to Undertale, you should go for the moon, persona five and cave story. 
Is Undertale kid-friendly? 
Kids would love to play Undertale, and there is no such issue because there is no killing in the game; you can just doge your enemies and carry on with the game. 
Which is the most solid game in the world? 
As per research, Minecraft is number one.