Best Games Like Divinity Original Sin For PC & Windows
Whether it's for the lore or the characters, it's hard not to look for more games like Divinity Original Sin after completing this series." As a result, we'll look at games that are similar to it in this piece.
In addition to its critically praised RPG features, the Divinity Original Sin series is recognized for its colorful characters, turn-based combat, and isometric user interface, which is akin to old pen and paper RPG games.
What other games have features that are similar to Divinity Original Sin? Qualities like being extremely adjustable, responding to your decisions, and delivering a rich and immersive experience are all desirable qualities.
List of Games like Divinity Original Sin
Following is the list of some of the best games like Divinity Original Sin, and each one of them has its own gameplay style and combat strategies. Players would love to enjoy a great experience with this game, so let's get carried on.
#1 Top Pick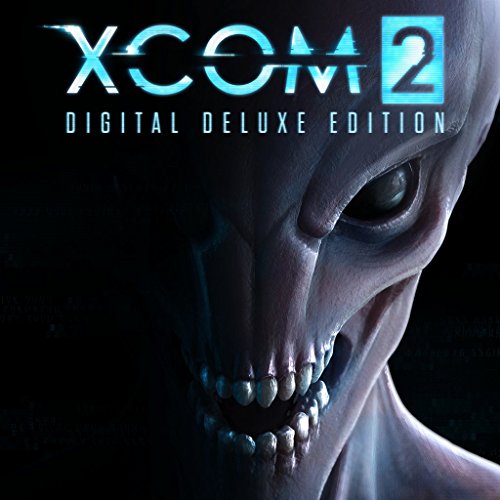 XCOM 2
There are five separate soldier classes, each of which has its unique skill tree.
Tactical guerilla warfare: New fighting systems provide more tactical flexibility. Ambush enemy patrols by hiding in plain sight. Enemies should be looted for valuable items and artifacts. Carry VIPs and fallen colleagues to the extraction site to save them.
Each mission presents a new challenge: go on missions all across the planet, from the wilds to the heart of alien-controlled megacities, and even into the depths of alien facilities. There are nearly limitless permutations of maps, missions, and objectives.
Those who love RPG elements such as those found in the Divinity series, as well as the excitement of encountering aliens and extraterrestrial species in the gameplay and plot, will enjoy XCOM 2.

The character creation in games like Divinity Original Sin 2 gives the player a wide range of options, allowing them to invest their emotions and ideals deeply into their in-game persona.

Real-time combat moments are formed by the player's decisions and customized to happenings in the game's universe. This means it responds quickly regardless of the player's choice of direction, including the story's path and his interactions with other characters.

One of our candidates offers multiplayer elements, so if you need a break from the original static storyline, you may join mismatched teams of humans and aliens for exciting co-op adventures. Socializing with other players is possible through several options.
Pros
Unpredictable and dynamic
A broader plan with a number of difficult and important decisions
The new stealth choices fit in nicely.
A cinematic presentation that is strong
Cons
Views don't always offer the information that's needed.
#2 Top Pick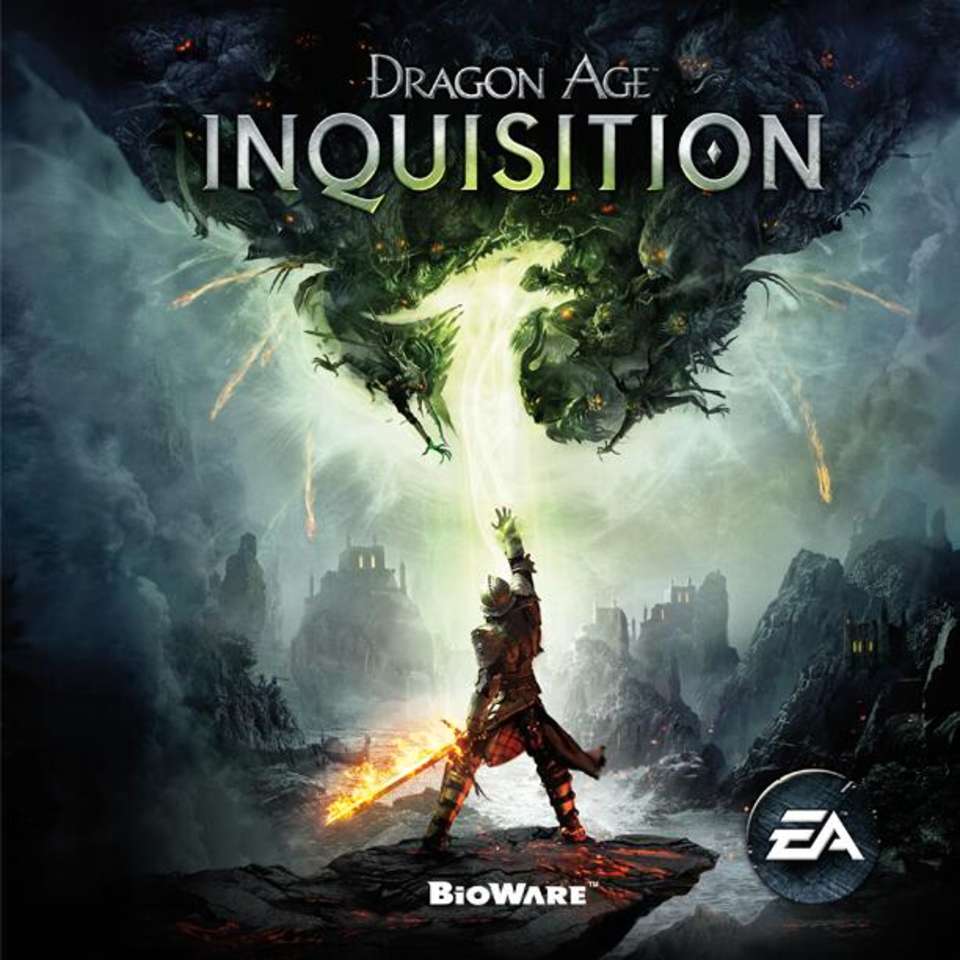 Dragon Age
The Game's Pause & Play Aspect Makes It Feel More Tactical
Mounts aid in the faster travel of people throughout the globe.
Spells have more flavors and may be used for anything other than causing damage.
The game feels more alive because of the more open world approach.
There is no alignment. Decisions are given more weight when they are tracked.
New Players Can Affect the Past Narrative in Dragon Age Keep.
The Dragon Age franchise is set on Thedas, a hypothetical new planet in the universe. You play as a renowned fighter who has lately joined the ranks of the Grey Wardens, a famous organization of warriors. 

Characters in Dragon Age may be entirely customized in terms of gender, race, physical appearance, and class. You can also select a talent to specialize in and create a skill tree around it. 

This game's storyline, like Divinity Original Sin 2, has a primary plot but plenty of branching and side quests for players to choose from. Players may also enlist the support of a number of auxiliary characters to aid them in completing epic missions.

You may switch between third-person and top-down isometric views in Dragon Age. To distinguish between friendly and hostile troops, the latter has labels with a lot of information. In addition, each companion comes with scale bars that may be used to determine their level of devotion.
Pros
A fantastic group of people that is both intriguing and likeable.
The main narrative and characters are interesting and engaging.
Depth in an RPG
There's a lot of depth in the co-op multiplayer mod
Cons
There isn't much strategy needed in combat.
The plot is weak.
There are a lot of dangling threads around the game's margins.
#3 Top Pick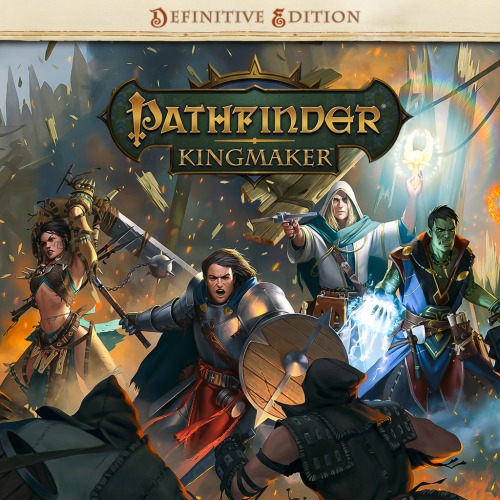 Pathfinder: Kingmaker
There may be up to 11 different companions, each with their own unique story to tell and connections to form.
Kingdom growth, which includes the power to influence the world via actions made as a wise and virtuous monarch or as an evil dictator.
A dynamic environment to explore, complete with a day-night cycle, shifting seasons, and a weather system.
The mechanics of camping and cooking
Pathfinder: Kingmaker, like the Divinity Original Sin series, provides a fascinating universe and a diverse cast of highly complex characters. Character customization options in the game include the opportunity to change their intriguing personalities and the ability to conquer territories via exciting battles to plan your route.

How exciting does it seem to play a game in which you follow your character's story? What about learning about the tales of individuals that accompany you on your journey? No effort is wasted in creating amazing character backstories and mythology in Pathfinder: Kingmaker.

The excitement doesn't end with each character's many tales. Pathfinder: Kingmaker, like Divinity Original Sin, let you choose your companions from three playable factions. You can not only conquer territories but also grow or destroy the power they provide, blurring the line between benevolence and downright evil. 

The Pathfinder: Kingmaker series invites you to immerse yourself in a wonderfully hand-crafted adventure that will appeal to everyone who enjoys isometric table-top games.
Pros
Kingdom management is a unique spin on the genre, with a large scope and size and incredibly extensive character customization.
Deep, engrossing, and with room for development
Character creation is quite detailed. 
There are a plethora of abilities and spells to choose from.
Cons
There are a lot of glitches, and the difficulty scaling isn't very good, and the load times are terrible.
Extremely tough, extremely complicated Time sink in absolute terms
Combat may be harsh and necessitates a large amount of previous knowledge.
These are the most similar games to Divinity: Original Sin. Although they all provide a comparable experience to the game, we recommend starting with Baldur's Gate because it was created by the same team.
FAQ
Is the game Divinity Original Sin worth playing?
By all accounts, Divinity: Original Sin is a fantastic game. It has a 93 percent average Metacritic score and has received critical acclaim, including PCGamesN's own review, which praises the game's designers for "shaping a genre sculpted by nostalgia into really fresh shapes."
How long Divinity Original Sin does take to complete?
Divinity: Original Sin was designed to seem like a never-ending adventure with its 90-hour length and over 70 missions. There are alternatives for everyone, whether players have finished it and are ready for another adventure or haven't yet but desire a new plot.