David Tillberg Persson is Fuzzface's full name. FuzzFace is a 26-year-old Swedish gamer. He is well known for being one of the finest professional PUBG players, but prior to that and streaming; he served in the army for four years as a Ranger. He finally joined PUBG when it was first published, demonstrating his talents in shooter games similar to those he had previously played. In June 2017, he was recruited by Team Kinguin, however, in November of that year, he switched to FaZe Clan owing to the stability and better offer he got there, as he stated. Further here we will discuss fuzzface pubg settings, his Pubg gaming setup etc. So, let's get started!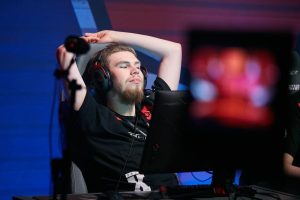 He honed his skills here, and he eventually stayed on the squad till now. As a tribute to his incredible PUBG skills, he even represented Team Sweden in the 2017 Nations Cup and was one of the reasons why FaZe Clan provided him with the stability he desired as a professional esports player.
Fuzz Face PUBG Setup
In PUBG, the greatest gear and system configurations are extremely important. Make sure you have the finest PUBG gear and system setups to give you an edge in the game, or at the very least increase your odds of obtaining a chicken supper.
The Pubg gear of Fuzz face consists of BenQ monitor, SteelSeries mouse, Zowie mousepad, SteelSeries keyboard, SteelSeries headset, and Bose headset. All of these gadgets make the Fuzz face PubG gaming setup pretty awesome.
FuzzFace Gaming PC Setup: FuzzFace is Using Asus GeForce GTX 1080 Pc for Playing PUBG.
FuzzFace Gaming Gears
Monitor: FuzzFace is using BenQ Zowie XL2430 Monitor
Keyboard: The Keyboard FuzzFace use is SteelSeries Apex M750 RGB.
Headset: FuzzFace uses Headsets is SteelSeries Arctis Pro Wireless
Mouse: Currently FuzzFace is Using SteelSeries Rival 600 Mouse
Mouse pad: And FuzzFace is using BenQ Zowie GTF-X Mouse Pad.
FuzzFace PUBG Video Settings
Much of the discussion about the best PUBG Video settings has centered on what settings professional players and streamers use. Optimizing your game settings is a key component of getting along with the best players and competing with them. You can alter video settings to acquire the finest possible performance because it controls the majority of the parameters that affect your playing ability.
Fuzz face Pubg video settings are pretty awesome, for example his screen resolution setting is to full screen, refresh rate is like 144 Hz, that's pretty impressive. Let's discuss all the settings one by one:
FuzzFace is using the Following Video Settings:
Refresh Rate: FuzzFace is Using 144Hz Refresh Rate monitor.
Resolution: FuzzFace has the Video resolution of 1920×1080.
FOV: The FOV FuzzFace Uses is 95.
Brightness: FuzzFace employs a 64-level brightness system.
Screen Scale: FuzzFace Screen Scale is 120.
Anti-Aliasing: Anti-Aliasing is used by FuzzFace is very low.
Post-Processing: Post processing Used by FuzzFace is very low.
Shadows: FuzzFace uses very low shadows.
Textures: Textures used by FuzzFace are also very low.
Effects and Foliage: Effects and Foliage used by FuzzFace are also very low
View Distance: Viewing Distance is very low.
V-Sync: V-Sync is off
Motion Blur: FuzzFace motion blur is off.
Sharpen: The Sharpen is on in FuzzFace Video settings.
FuzzFace PUBG Mouse Settings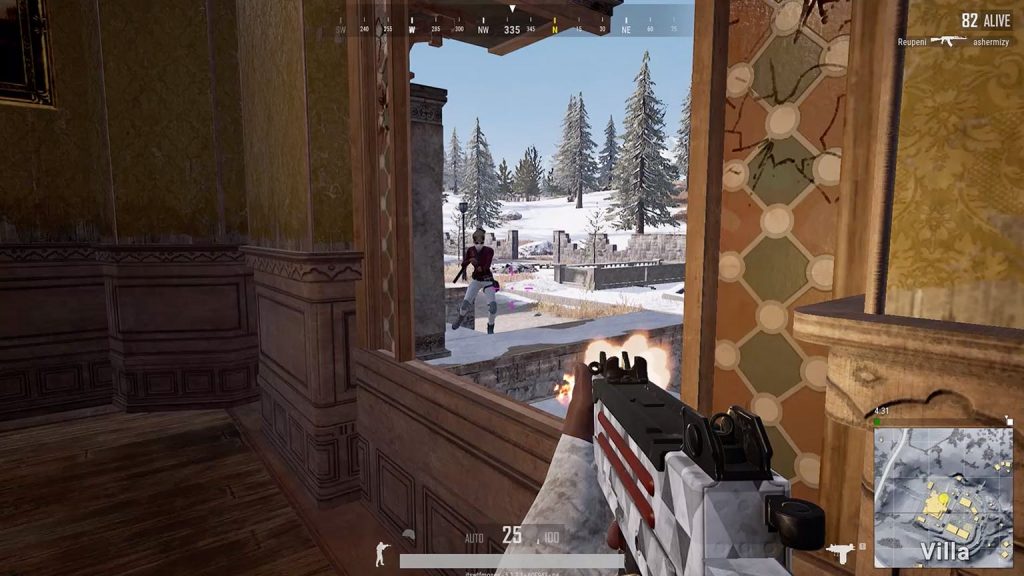 Because this is a Shooter game, you'll need good mouse control to win. Precision is also vital when it comes to the best sensitivity. You'll want to make sure you utilize your mouse correctly once you've found one you like. You can have all the best equipment in the world, but if your sensitivity is entirely off, you won't get much enjoyment out of them.
Sensitivity is a complicated topic that is influenced by a number of elements, including your muscle memory, screen resolution, mouse sensitivity, and in-game sensitivity. By balancing all of them, the idea is to achieve a nice and comfy sweet spot where you can perform at your best.
As a result, it's critical to choose an affectability level that allows you to point appropriately without delay while keeping the eDPI low.
FuzzFace is using the Following Mouse Settings:
DPI: FuzzFace Uses 800 Dpi
Vertical Sensitivity: The Vertical Sensitivity of FuzzFace is 1.30
General Sensitivity: FuzzFace general sensitivity is 50
Targeting Sensitivity: Targeting Sensitivity is on 31
Vehicle Sensitivity: Vehicle sensitivity is also 31
Iron Sight Sens: Iron Sight sensitivity is at 35
Scope Sensitivity: 2x scope sens is 27, 3xscope sens is 27, 4x scope sens is 27 6x scope sens is 27 and 8x scope sens is 27
FuzzFace PUBG Keybinds Settings
In PUBG, there are a number of keys that are used in the game, which can make it difficult to remember what each key on your keyboard accomplishes, especially for new players. The game's settings have a significant impact on the game, not only in terms of FPS but also in terms of eyesight, as you'll see later.
It's always a matter of personal preference when it comes to adjusting controls in PUBG. Many players play using default control settings that haven't changed since they first started playing. Some gamers feel that by swapping the normal hotkeys for new ones, you can get an advantage on the battlefield.
FuzzFace is using the Following Keybinds:
Movements: FuzzFace is Using "W" for moving forward, "S" for moving backward, "D" for moving right and "A" for moving left.
Walk and Sprinting and Auto run: FuzzFace uses "A" for walking, "Left Shift" for sprinting and "=" for auto running.
Jump, Crouch and Prone: FuzzFace is using "Spacebar" for jumping, "C" for crouch and "Z" for prone.
Interact and Toggle Camera: FuzzFace uses "F" for interact and "V" for toggle camera.
Fire and Reload: FuzzFace uses "Left Mouse Button" for firing and "R" for reloading.
Freelook: FuzzFace uses "Left Alt" for freelook.
Aim Hold: For Aim holding FuzzFace uses "Right Mouse Button"
ADS (Click): FuzzFace uses "Right Mouse button" for ADS.
Weapon Selection: FuzzFace uses "Mouse wheel Up" for the next weapon, "Mouse wheel down" for previous weapon, "1" for primary weapon, "2" for Primary weapon 2, "3" for Side arm, "4" for Melee weapon and "5" for throwables.
Toggle Firing Mode: FuzzFace uses "B" for toggle firing mode.
Peeking: FuzzFace uses "E" for peeking Left and "E" for peeking Right.
Unarm: FuzzFace uses "X" for unarming.
Zeroing: FuzzFace uses "Page Up" for increase Zeroing and "Page" down for Decrease Zeroing.
Toggle Throwing Stance: FuzzFace uses "Right Mouse Button" for toggle throwing stance.
Cook Grenade: FuzzFace uses "R" to cook grenades.
Healing Items: FuzzFace uses "7" for using Med Kits, "8" for using first aid kit, "9" for using bandages, "0" for energy drinks, "Hyphen" for Heal items and "O" Boost items.
Map, Inventory and Item Quantity Control: FuzzFace uses "M" for Map, "I / Tab" for Inventory and "Left Ctrl" for Item quantity control.
Toggle UI and Delete Mark: FuzzFace Uses "Ctrl + U" for Toggle UI and "Delete" for Delete my mark.
This was a conversation on the PUBG game settings for FuzzFace. These settings can also be used if you want the best PC settings for PUBG to help you improve your gaming experience.
FAQ's
Who is FuzzFace?
David Tillberg Persson is the real name of Fuzzface. Fuzzface is a Swedish player who currently represents FaZe Clan in Overwatch. He also plays PUBG.
What Mouse does FuzzFace use?
Fuzzface's current gaming mouse is the SteelSeries Rival 600.
Which monitor FuzzFace is currently using?
The BenQ Zowie XL2430 monitor is being used by FuzzFace
What GPU is FuzzFace using currently?
The Asus GeForce GTX 1080 GPU is presently used by FuzzFace.