Pokemon Masters Tier List October 2023 – Best Sync Pairs
Like most of the popular games on mobile phones these days, Pokémon Masters features different new options that dozens of unit's players can collect; most of them are noticeably better than others. As the game mostly relies on the intro of the new units, the Pokémon Masters tier list October 2023 is updated from time to time. A Pokémon Masters tier list is extremely useful to know the Weakness and resistance values of your Pokemon that can improve your experience for difficult times in the game.
Pokemon Masters Tiers 2023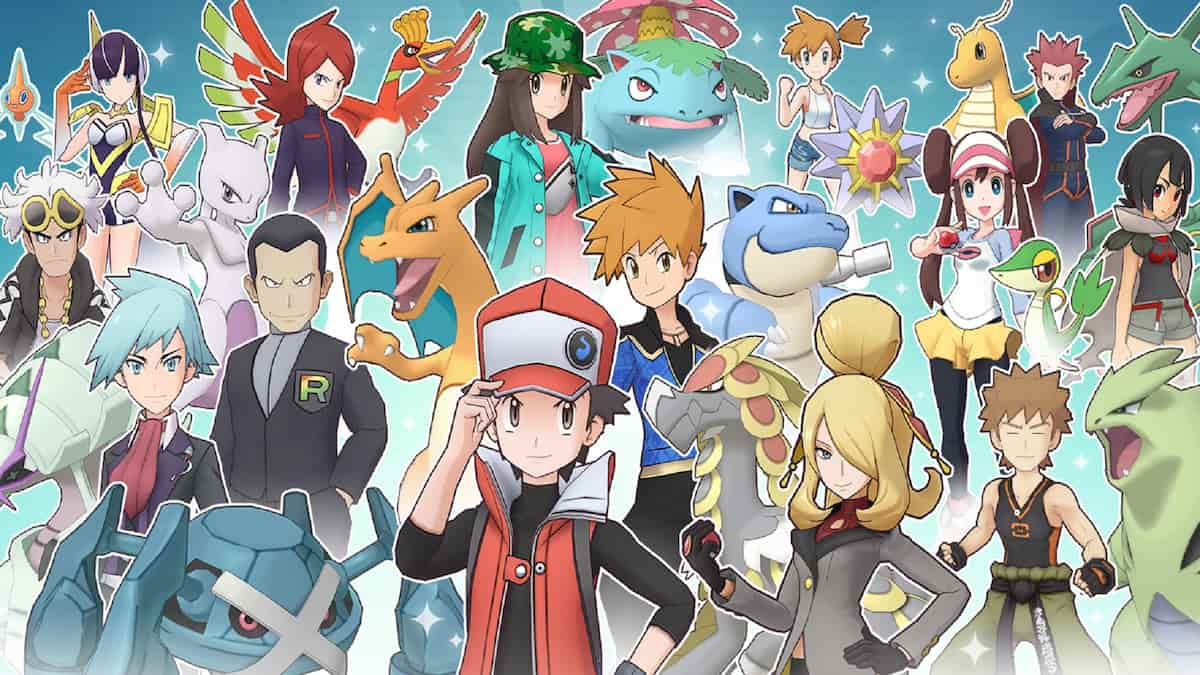 Pokémon Masters pairs into different roles that include their abilities like Support, Physical Damage, Special Attackers, etc., each having different responsibilities. Here we will discuss the best sync pairs available in Pokémon Masters. We recommend using our guidelines and the Tier list that we have shared in this article to let you know all about Pokémon's strengths and weaknesses.
Tier List Criteria
Some of the most versatile and best pair in the game with a short description have been highlighted in this discussion to help you improve your experience. They are selected upon their Tier and their Type for battles.
S: The strongest of the pokemon dua are considered in this category, which have significant power and teamwork, which are not easy to beat.
A: The A class duo can fit in all conditions of the battles no matter defense or attack. They have good attacking power but not as good as S-Tier duo.
B: This duo performs well in most of the matches, but they are not strong enough as the S or A-Tier.
Best Pokemon Masters Pair S-Tier
| | |
| --- | --- |
| Sync Pair | Type |
| Player – Torchic | Support |
| Skyla – Swanna | Support |
| Steven – Mega Metagross | Physical Strike |
| Sygna Suit Red – Mega Charizard X | Special Attack Strike |
| Sygna Suit Elsa – Rotom | Support |
Skyla and Swanna
Type: Support
This is a powerhouse support combo that focuses on defensive and tanking buffs. You must have a Master healer on your side if you want to survive for a longer period in your battles.
Steven and Mega Metagross
Type: Physical Strike
This is the highest attack stat pair that is great to deal devastating damage on your opponent; this pair has you covered for strong attacks to defeat enemies. On top of that, it has good MP fresh and healing, which are good bonuses.
Sygna Suit Red and Mega Charizard X
Type: Special Attack Strike
Charizard has the quickest path to its Mega Evolution, and it has the damage equivalent to Metagross's special attack. This combo is impressive for all-around stats. You're pretty much covered and strong with this pair in your team in the attacking area of the battle.
Sygna Suit Elsa and Rotom
Type: Support
This pair is your best choice if you are thinking to support Charizard's special attacks. The Rotom duo top-tier is useful, however, for the bonus of survivability and the ability of Rotom to reduce the sync cooldown.
Best Pokemon Masters Pair A-Tier
| | |
| --- | --- |
| Sync Pair | Type |
| Brendan – Sceptile | Physical Strike |
| Steven – Alolan Sandslash | Physical Strike |
| Olivia – Midnight Lycanroc | Physical Strike |
| Sabrina – Alakazam | Support |
| Lyra – Meganium | Support |
Brendan and Sceptile
Type: Physical Strike
This current pair's independent nature puts it high on this rundown. Sceptile can cause huge harm and damage with its couple of turns of set up. While this damage of burst is successful in more limited fights, it doesn't do well when the match lasts longer. This is the reason they are in A-tier and not in S-tier.
Steven and Alolan Sandslash
Type: Physical Strike
This pair utilizes the weather advantage to reduce damage from enemy. Hail and Invigorating Hail are most extreme attacks that this Alolan Sandslash utilizes. It will not overwhelm you regarding ludicrous harm, yet the steady harm over the long run and ordinary strikes compensate for this.
Olivia and Midnight Lycanroc
Type: Physical Strike
Lycanroc is an even pokemon. Its solid assaults have helpless precision however can immediately be polished during the match. Lycanroc is best used by increasing its basic hit rate. Each basic hit triggers a speed help, so in longer battles, this pair has a major favorable position.
Sabrina and Alakazam
Type: Support
This pair centers around offense by boosting extraordinary assault and the basic hit pace of the unique assault strikers. Alakazam has the ability of recuperating and damage mitigation through Reflect, so he is viewed as an unquestionable requirement have for most group creations.
Lyra and Meganium
Type: Support
This pair, Lyra and Meganium, are also good for weather utilization, which completely draws out a group's potential with detail helps in all cases. This blending pair flaunts magnificent tank capabilities with good guarding and healing abilities.
Best Pokemon Masters Pair B-Tier
| | |
| --- | --- |
| Sync Pair | Type |
| Sygna Suit Blue – Mega Blastoise | Support |
| Phoebe – Dusknoir | Support |
| Misty – Starmie | Support |
| Drake – Salamence | Support |
| Wally – Mega Gallade | Physical Striker |
| Iris – Haxorus | Physical Striker |
| Noland – Mega Pinsir | Physical Striker |
| Korrina – Mega Lucario | Physical Striker |
Sygna Suit Blue and Mega Blastoise
Type: Support
This is the tankiest duo pair that you can get in the game. While Blastoise doesn't have much of a damage but it does have impenetrable defense that helps you in almost any conditions in-game during a battle. For its solid defense skills, this pair is included in B-tier and is not versatile enough to place into A or above tier in the list, but it's solid for its intended role.
Phoebe and Dusknoir
Type: Support
Dusknoir and Phoebe are good to pair with good bulk that can likely give you a chance of a critical hit. This is a decent tank pair which doesn't have much of attack, and it lies in B-tier with lots of utilities.
Misty and Starmie
Type: Support
Starmie and Misty are next combos in which Starmie is an adaptable help in light of good mending with fair defense. The pair is best used as an off-tank or reinforcement of other bulkier tanks.
Drake and Salamence
Type: Support
This pair flaunts incredible defense and boost bulk lifts to your team. While failing in to deal much offense to the enemy, this duo of Drake and Salamence are very valuable in long battles but not good enough for stronger opponents.
Wally and Mega Gallade
Type: Physical Striker
Gallade is outmatched by S-level actual strikers. It matches up for that by being able to debuff rivals, which is uncommon for actual aggressors. Generally speaking, this blending is a powerful hostile decision for any group.