King of Avalon For PC – Download & Play On PC [Windows / Mac]
PC Version
King Of Avalon for PC
Easy to install
Multi instance
Smart controls
Macros
King of Avalon is a mobile game that is available as free to play for all types of users. It is a war game with a multiplayer feature. The game has its own mechanics and quite complex quests that will lead you to new adventures and experiences. You have to grow your kingdom strong enough to defend it from enemies and feel a whole new experience with the game. And the best thing is you can download King of Avalon for PC too.
There are multiple events occurring in the game that a player can join to get different benefits and experience as it takes more than weeks to get familiar with the game properly. For completing events, you are awarded Gold that is beneficial for you to buy and equip other things in the game. You have to train your troops to join certain events by visiting the event center to check and see whether there is any new upcoming event around you in which you can participate or not.
The strength of your team greatly depends on the dragon if you have it on your team. Dragon greatly increases the strength of your team, which you can summon to join your army. You can also use the shadow of your dragon, whereas the real dragon is left back in your village for protection. This game is quite similar to Rise of kingdoms.
You can gain additional activity points by performing the daily tasks that this game gives you. Each day when you login, there are new daily tasks for you with which certain milestones are achieved. There is a marketplace where you can buy and sell items or exchange your resources with the required ones.
Now let's see what is required to play this game on your PC.
Requirements To Install & Download King of Avalon For PC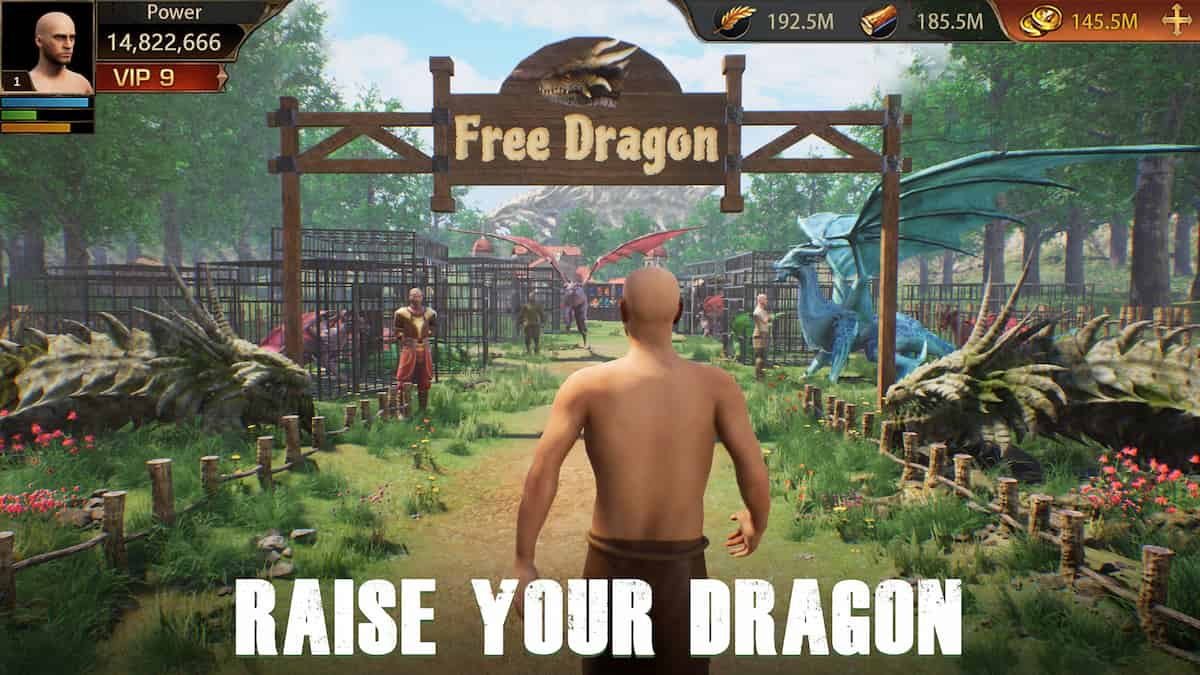 As King of Avalon is an Android device game, it requires the following
How To Install & Download King of Avalon On PC
Below here, we are going to list how to install and download king of avalon game for PC
How To Install & Download King of Avalon On Mac
How To Install & Download King of Avalon On Linux
For Linux users, it is not simple to download bluestacks and then play King of Avalon. In order to play KOA on Linux, users have to play with Linux commands. Once you downloaded the emulator, you can download KOA on your Linux system. So you need to follow the below steps:
How to Download Bluestacks Emulator
Features of Bluestacks
Bluestacks is a computer emulator program that acts as an Android base on another operating system like Windows. It is compatible with Mac OS as well and supports all games available on the Google Playstore. Some of its features are
Pros
The major benefit of using bluestacks is you can play mobile or android games on your system
Games with higher requirements are much likely to perform well on this emulator compatible with your system
Your synced account saves the data and keeps your profile saved with all the games
Cons
It consumes RAM and CPU usage
For certain games or application, you must have an upgraded graphic card on your system
Conclusion
That is all about King of Avalon for PC. The procedures for downloading the game on different operating systems have been explained in easy steps for your ease. If there are still further questions or you need help, leave a comment to ask more from us.
FAQ's
How long is this game in the story?
It depends on the user how long it takes to complete the story by using its skills and strategies in the game to reach the end. This game is all about strategy and skills which lead a player to its success.
What are the advantages of paid subscription to this game?
With a paid subscription, you get more Gold and more advanced weapons, and also a better army, better levels, and scenes to enjoy in the game.
What is the download time of KOA?
It all depends on the performance of your system, your memory, and CPU. Usually, for a normal PC, it may take 5mins or more to completely download and install on the system.