UnlockGame created the role-playing game Blade of Chaos: Immortal Titan. For an immersive gaming experience, the game has to offer loads of exciting stories and a fun world where you have to bear with different creatures while enjoying the game. Blade of Chaos: Immortal Titan PC version is not released yet, so people are asking how to play it on PC without any problems.
You will be guided for everything in this game. Fight the demons from hell who have come to damage and destroy your hamlet in this game. As the Archangel's chosen warrior, launch an assault on these repulsive monsters and drive them from your community. For your country, engage in combat with foes by downloading Blade of Chaos: Immortal Titan.
Fight to quickly level up and get more abilities and capabilities. Gain more stats to rule the battlefield. Your struggle may also assist you in winning the right to the throne. Take command and send your soldiers to fight the battles for you. Your stats and skills rise very quickly in this game. You just need to get an emulator to enjoy this game.
PC Version
Blade of Chaos: Immortal Titan For PC
Easy to install
Multi-instance
Smart controls
Macros
Download Blade of Chaos: Immortal Titan for Windows
Get Blade of Chaos: Immortal Titan for PC right away with the use of a suitable emulator. We suggest using the Bluestacks emulator for this purpose. This rapid level increase marks the spectacular entrance of your transformation. Be at the top of your game to receive unlimited benefits and awards. Here is the easiest method to get this game running on a PC with an emulator.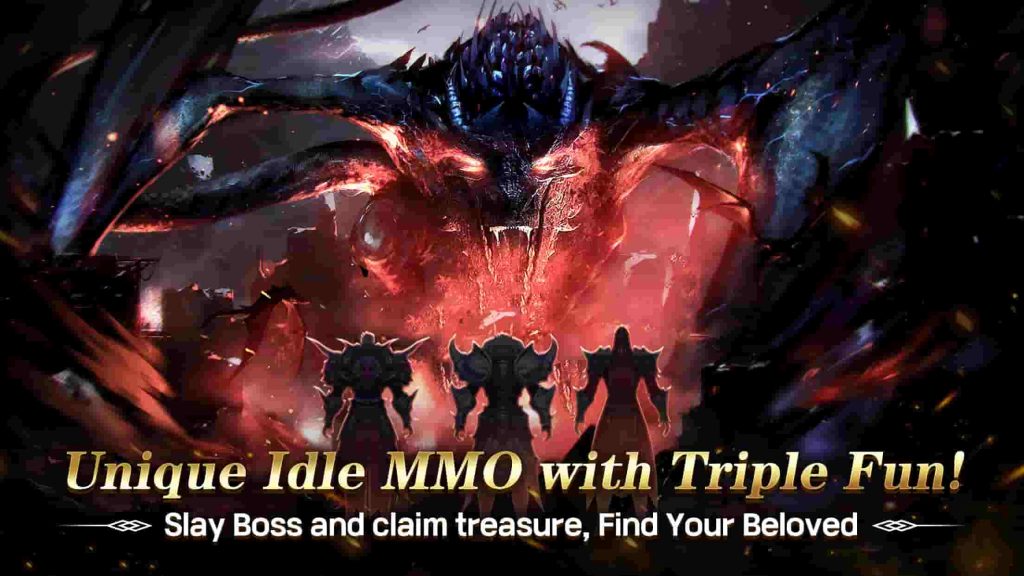 Features of Blade of Chaos: Immortal Titan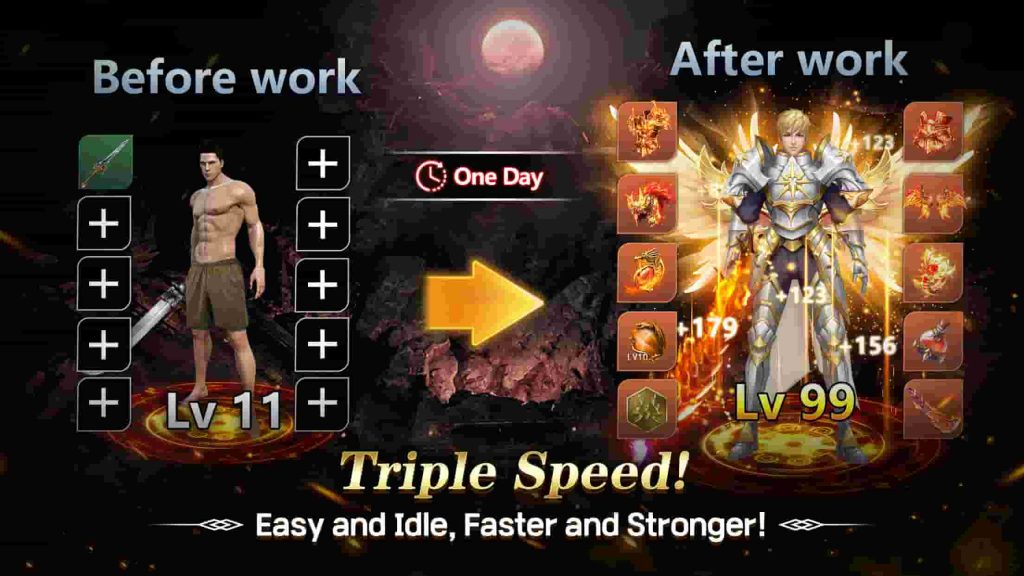 Various Creatures
In this game, you can access Mounts, Pets, and Beasts. Pet Essence is a substance used to level up Pets, whereas Mount Essence is a substance used to level up Mounts. Each tier advancement results in new skin for your pet. Each creature possesses some abilities and you need to find out which one would be of your use. Use these creatures accordingly in this game to make your journey easier.
Character and Improvement
Selecting the type of character role you wish to play at the beginning of the game is very important. After reaching R3 M4 and R3 M5, respectively, unlock the character's Element and War souls. With time, your progress will make you strong and your character will improve.
Magic
The Magic symbol at the bottom of the page will take you to the game's Magic area. After the server has been routinely used for five days, the Curse area becomes accessible. These spells can be upgraded with mana, which raises their spell level. Daily Tasks, Shop Purchases, Bounty Quests, and Events can help you gain additional mana.
Complete the Chapters and Stages
The game's numerous modes can be unlocked by completing Stages and Chapters. Challenge Solo Bosses such as R1, R2, R3, and others to earn Swords and Emeralds. You can try to test Bosses by challenging them to reset each day at 5 a.m.
Forge
The Forge icon at the bottom of the page will take you to the game's Forge section. Forge users can promote enhancement by using Enhance Stones. Recycle Superfluous equipment to produce fantastic Enhance Stones. The use of the Enhance Stones can improve gear so that it has greater gear stats.