Best Games Like Until Dawn For PC & Windows
Until Dawn is a PlayStation-exclusive game that combines interactive storytelling with horror and survival elements. This journey is really about making decisions that have far-reaching consequences throughout the story. This guarantees that, although playing the same game, players will have completely distinct experiences.
Best Games like Until Down
The following games offer alternatives to Until Dawn because they give more exploratory experiences on a number of platforms, including PC, PlayStation, and Xbox.
#1 Top Pick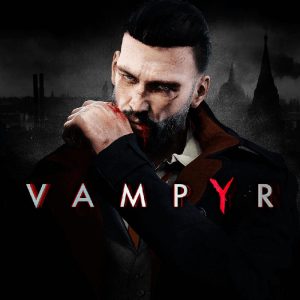 Vampyr
This is one of the most intriguing horror-adventure games that have lately come out. Vampyr isn't really frightening, but it does go into the realm of vampires. It's refreshing to see games that harken back to a time when horror wasn't only about shock value and jump scares, but also about the setting. 

Yours in-game decisions, much like in Until Dawn, have an impact on the fate of other characters. You may either chuck your human out the window or go all Dr. Jonathan Reed and murder everything on sight. You may also opt to be a mediator and work towards the greatest possible conclusion.

Vampyr includes a lot of boss battles and is a lot more dynamic than Until Dawn in terms of gameplay. If interactive tales are your thing but you don't want them to be totally devoid of action, Vampyr is the game for you. 
#2 Top Pick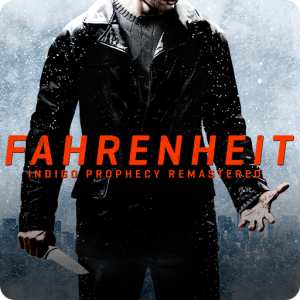 Indigo Prophecy
In this game, you take on the role of Lucas Kane, a guy who has been possessed with the need to kill someone. In this game, decision-making is also important, there are three possible outcomes, so you may want to play Indigo Prophecy three times to get all three endings.

From beginning to end, the fascinating plot will keep you engrossed. You must also respond promptly to on-screen instructions; otherwise, you may not be able to complete the game. 
#3 Top Pick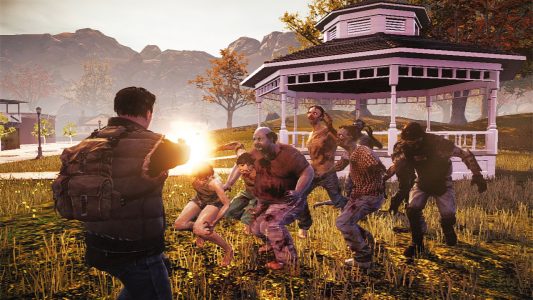 State of Decay
If you want to add a layer of stealth to your horror survival game experience, this is the game for you. The State of Decay not only relies on your decision-making abilities but also on your ability to participate in simulation and battle.

You are the sole survivor of a tiny group of people. It's up to you whether you want to stick to the game's plot or do chores that will keep your gang of survivors alive. 
#4 Top Pick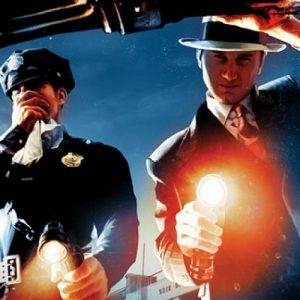 L.A. Noire
L.A. Noire introduces you to the realm of investigation through slow-paced gameplay. The game takes place in 1940s Los Angeles, and you play as a police officer entrusted with uncovering the truth behind crimes.

You are assigned detective responsibilities with the goal of completing your mission and progressing through the stages. L.A. walks you through the different clues you find as you try to solve the mystery.

Suspects appear in the game, and facial mechanics let you determine if the suspect is lying or not. 
#5 Top Pick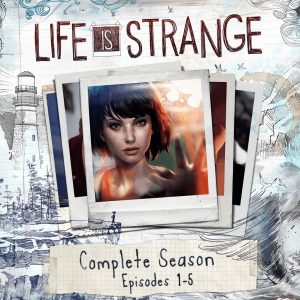 Life Is Strange
The plot of Life Is Strange revolves around an adolescent called Max who has the power to travel back in time. Your mission as Max is to travel back in time and make the required environmental adjustments in order to stop the hurricane from entering orbit.

The game is built on the butterfly effect, which means that your actions affect the result. It's played in third-person, and you may go to different locations, communicate with non-playing people, and take action as you interact with the things. It's essentially the same as accepting missions and solving riddles that rely on modifying the surroundings. 
#6 Top Pick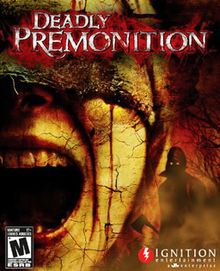 Deadly Premonition
The horror, comedy, open world, and other features of Deadly Premonition are all mixed together in this game. In the game, you play as Francis York, a private investigator who investigates and solves crimes in the town. 

You can freely explore the enormous world and its numerous settings throughout the game. You engage with individuals and even perform side tasks in Deadly Premonition.

This aids in solving the puzzle and getting as close to the truth as possible. Deadly Premonition is available on Xbox 360, Microsoft Windows, and PlayStation 3. 
#7 Top Pick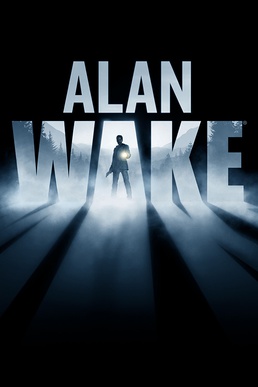 Alan Wake
In this Until Dawn spin-off, you play Alan Wake, a novelist who goes to Bright Falls town to recharge his batteries and get his literary career back on track. The game is divided into many episodes, during which you will begin to piece together the mystery behind your wife's abduction.

This horror-filled journey is created by combining psychological and exploratory elements in the gameplay. The dreadful era is when you are also attempting to unearth the darkness that afflicts individuals and other things. Your flashlight is an important tool since it illuminates the dark and replaces it with light.  
#8 Top Pick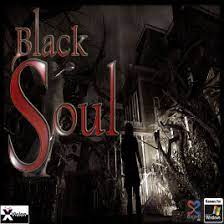 Blacksoul
Blacksoul is a horror adventure game with a third-person perspective. The game is set in 1970s England and requires a lot of puzzle solving. Play as a detective charged with investigating bizarre insane killings.

The horror themes and gloomy atmosphere transport you to the realm of Blacksoul. The gameplay is mostly focused on exploration in a gloomy environment, with some puzzle-solving thrown in for good measure.

You'll be confronted with a number of filthy opponents, such as zombies, that you must eliminate while solving the riddle. 
So here are all games similar to Until Dawn that share the same genre and provide a few more features. You must have a decent idea by now, so go ahead and pick the one that appeals to you the best, and then discuss your gameplay experiences below. 
FAQ
Is Until Dawn is same as Detroit: Become Human?  
Because Until Dawn is a horror game, it is not comparable to Detroit: Become Human. However, Until Dawn shares a lot of parallels with Detroit: Become Human, notably the notion that you may choose the characters' fate. 
Is Buying Until Dawn worth it? 
Yes, Until Dawn is definitely worth the $8 investment. It's one of the greatest PlayStation 4 games, and it'll offer you at least two rounds of gameplay.
Is it possible to play Until Dawn on the PlayStation 5? 
Yes, Until Dawn on PlayStation 5 may be played at a constant 60 frames per second, allowing you to appreciate the performances of great actors without stuttering.