Best Games like Borderlands For PC & Windows
Borderlands was one of the earliest shoot-and-loot games, combining the fast-paced action of a first-person shooter with elements of a role-playing game, such as item collection and upgrades. We tried our best to locate a game with the same amount of crazy gameplay, but we couldn't. Here is a selection of games that Borderlands fans would undoubtedly like.
List of Games Like Borderlands
Following is the list of some of the best games like Borderlands, and each one of them has its own gameplay style and combat strategies. Players would love to enjoy a great experience with this game, so let's get carried on.
#1 Top Pick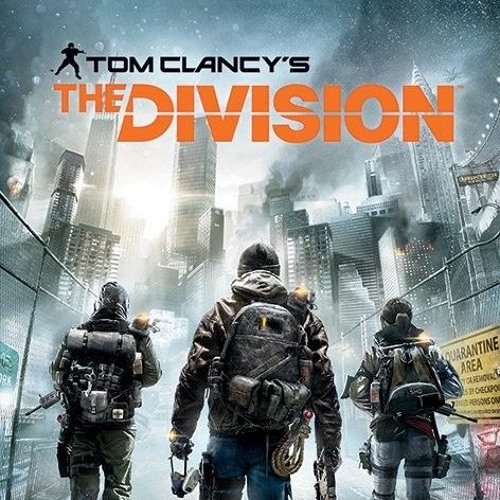 Tom Clancy's The Division
The original Division had a rocky start, but the developers kept their heads down and worked tirelessly to improve the game. They leveraged all of those prior lessons to deliver fans a fantastic game right out of the gate with The Division 2. The destroyed Washington DC location provides the ideal background for the global catastrophe. Everyone will like this multiplayer shooter. Hardcore players may spend their time in Dark Zones, where the stakes are higher but the treasure is more precious, while newcomers face the storey objectives with companions.
#2 Top Pick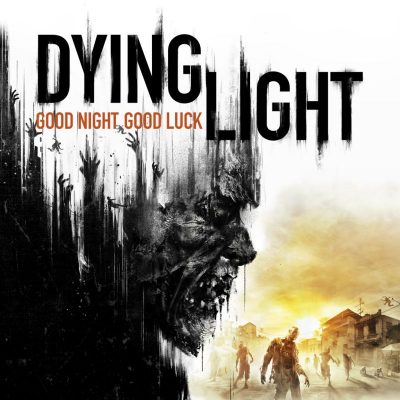 Dying Light
Techland abandoned the Dead Island IP in favour of a new zombie survival franchise. Dying Light improves on its spiritual ancestor by removing all of the flaws. Players may now jump and sprint across rooftops while avoiding the zombies, which greatly improves mobility. Dying Light 2, a sequel, is in the works, promising a richer tale with significant plot consequences. However, due to lengthy delays, it's impossible to say when fans will be able to play the game.
#3 Top Pick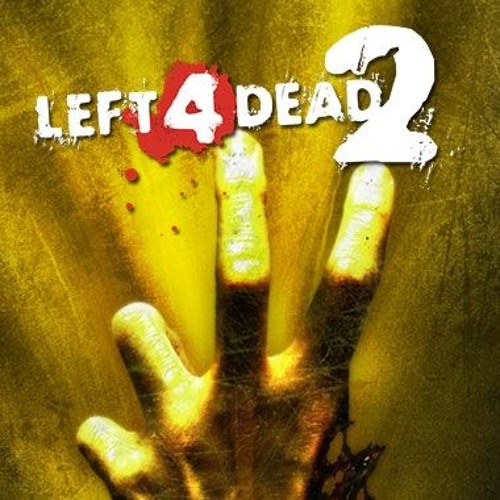 Left-4-Dead-2
The zombie genre is practically exhausted, but it doesn't make the classics any less fun. With its dramatic cooperative mayhem, Left-4-Dead wowed players. Despite the franchise's popularity, gamers were never given a third game. Left-4-Blood, a spiritual sequel, was just unveiled at the game awards and aims to bring back the old zombie-slaying action. Until the new game is out, you may play the original on PC or Xbox 360. Surprisingly, more than a decade after its debut, Left-4-Dead-2 still receives updates.
#4 Top Pick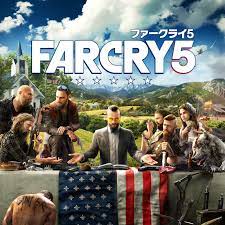 Far Cry 5
With the passage of time, role-playing games and first-person shooters have become increasingly similar. The Far Cry series avoids loot in favour of allowing players to explore a huge open-world landscape while levelling up their character. In the fourth and fifth entries, cooperative play is also possible. Far Cry 5 delivers many hours of mayhem in the American midwest, a region rarely explored in video games.
#5 Top Pick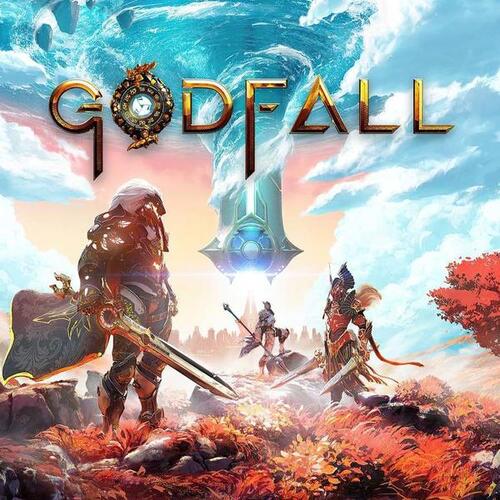 Godfall
It's difficult to find games that fully take use of the hardware at the start of a generation. After finishing Demon's Souls, there isn't much else to do for PlayStation 5 users. Godfall, Gearbox's most recent game, is a good option for Borderlands fans looking for a comparable experience. It's not great, but anyone seeking for some good slicing action won't be disappointed. Unlike Borderlands, the fighting in this game is more melee-based.
#6 Top Pick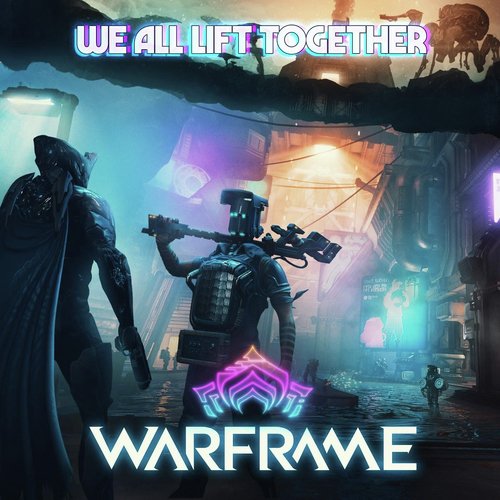 Warframe
This free-to-play game debuted alongside the PlayStation 4, providing early adopters with a game that is continually evolving. With many updates and additions continually offering fans new stuff to explore, it is virtually unrecognisable from its original existence. Warframe caters to all types of gamers, whether they want open world exploration, player vs. player action, or cooperative experiences. The creator does not appear to be planning on slowing down the game anytime soon, so now is as good a time as any to get started.
#7 Top Pick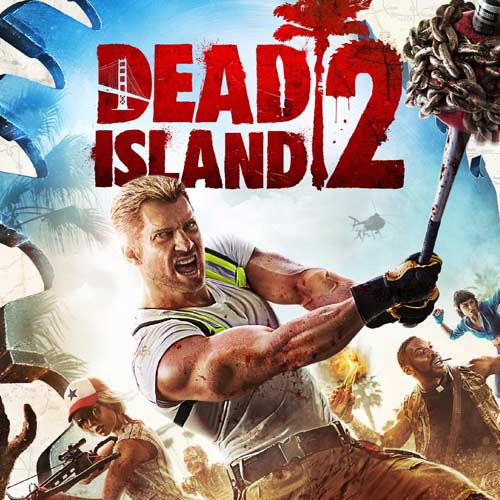 Dead Island
What happens if you combine the Borderlands formula with a depressing zombie-infested setting? It'd most likely resemble Dead Island in appearance. While you may complete the plot and side missions on your own, exploring the destroyed island paradise with pals is what makes this game truly special. In Techland's 2011 title, the focus shifts away from weapons and toward physical combat as players battle the zombie hordes frightening the populace. Later on, though, firearms play a greater role, and players even fight people, giving the game a feeling of development and diversity.
#8 Top Pick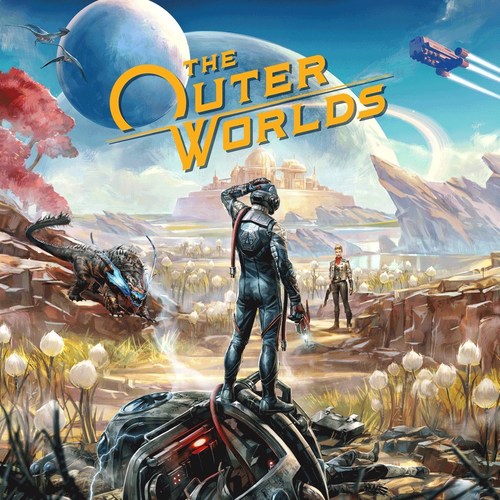 The Outer Worlds
The Stranger is a blank slate character entrusted with choosing the fate of the Halcyon Space Colony and its hungry people in The Outer Worlds. Your quest will take you across eight worlds, where you will encounter fascinating settings, frightening animals, and a slew of NPCs to befriend or betray. Every obstacle may be approached in a variety of ways depending on your desired playstyle, allowing you to talk yourself out of a pickle using conversation choices or just overcome foes with raw force. The game, like Borderlands, has a vibrant and colourful design with a plethora of sci-fi weapons ranging from laser-powered guns and revolvers to radioactive blades and shrink rays.
#9 Top Pick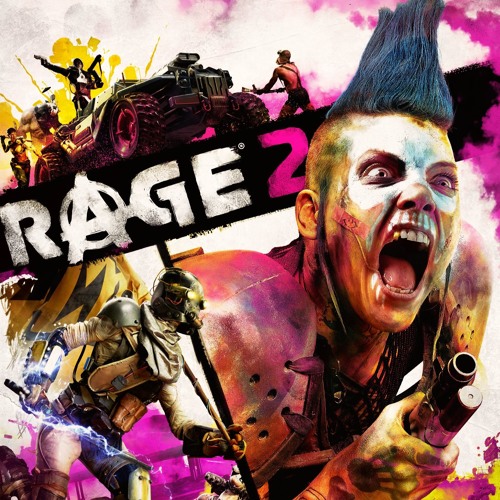 Rage 2
The follow-up to Id Software's 2011 first-person shooter has the same dark appeal of the cel-shaded shooter series. A tongue-in-cheek look at the brutally chaotic barren waste. The scenario – a post-apocalyptic planet Earth – and the lack of multiplayer are two significant contrasts between Rage 2 and Borderlands. It will be necessary to go solo while destroying enemy camps and wreaking havoc. On this project, Avalanche Games collaborated with Id to give it an open-world destructive flair similar to their Just Cause series.
These games, such as Borderlands, feature excellent gameplay and limitless material. Customization choices, weapons, talents, and other useful features are available. All of the games listed support the same genre, and some of them have blended games to make it more enticing. The visuals and sound system are fantastic, and the rest will become clear when you've tried them out.
FAQ
Is it possible to play the division without an internet connection?
No. Because The-Division-2 is a shared-world game that relies on its servers, players must be connected to the internet.
What type of multiplayer is available in The-division-2?
 Role-playing game features, as well as cooperative and player against player online multiplayer, are all included in The Division. Massive and Ubisoft's Snowdrop game engine are used for the first time in this game.
Is Far Cry a game like Borderlands?
Borderlands may resemble the Diablo games more than Far Cry, but the FPS genre and big and dramatic vehicle combat bring it close enough. The backdrop may be futuristic or sci-fi, but the Far Cry games' fundamental run-and-gun with freedom premise remains unchanged.
Is Borderlands better than Rage 2?
By far, Borderlands is better. Rage 2 was a disaster, but Borderlands is shaping up to be a Game of the Year contender. Rage 2 featured an empty world, with nothing to do and just a few opponent "bases" to take down, as well as a poor attempt for a plot. The game's main saving grace is the excellent gunplay.