Best Graphics Card For Ryzen 7 2700x In 2021
There is nothing to dispute about the Ryzen 7 being one of the strongest CPUs available currently on the market to cooperate in high power, process speed, and super-efficient design in real-time.
However, from the same CPU family, the Ryzen 7 2700 X provides great performance, long product life, and lightning-fast processing speed. It is very performance-oriented, which is why it is so popular among the public, whether you are a passionate gamer or a visual content maker.
The Ryzen 7 2700 X is a powerful CPU that excels at 1440p and 4K gaming while also reducing bottlenecks. At resolutions like 1080p At 144Hz, it does exhibit a minor bottleneck, depending on the GPU. Because of a large number of frames created, this occurs.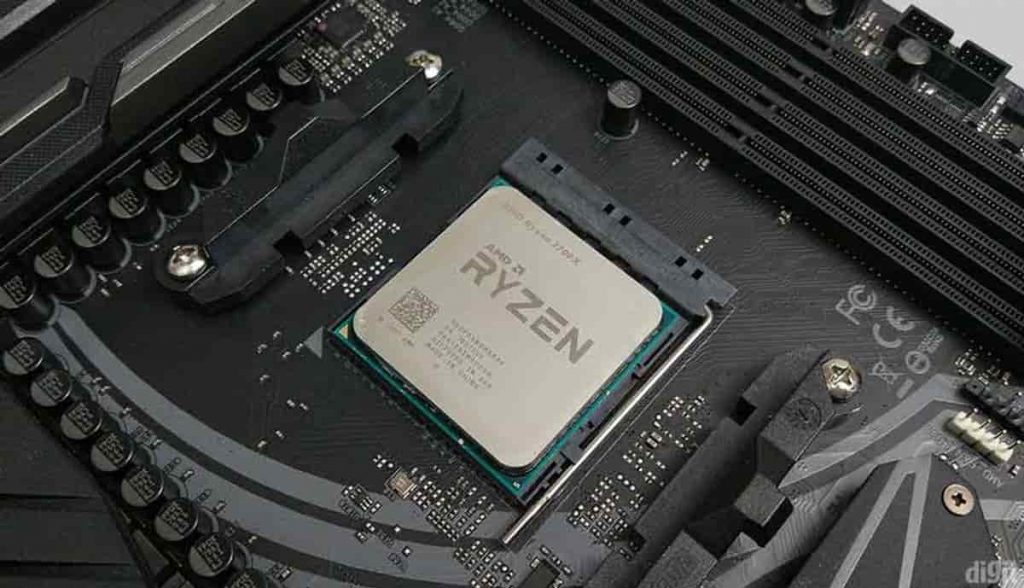 Best Graphics Card for Ryzen 7 2700x:
Because the Ryzen 7 2700 X is a high-end processor, it should be coupled with a powerful GPU. In this post, we've listed a couple of the finest GPUs that are considered compatible with the Ryzen 7 2700 X to make your decision easier.
#1
ASUS ROG STRIX GeForce RTX 2080 Ti
Specs:

1350 MHz (base), 1665 MHz core clock (boost)
11 GB GDDR6 memory
4352 CUDA Cores
14,000 MHz Memory Clock
544 Tensor Cores

This is the most capable graphics card on the marketplace, as well as one of the best in terms of Ray tracing capability. As is obvious, excellent performance coming at a hefty cost. The 1080 Ti is expensive, but it is a fantastic draw for consumers who want excellent performance. 

The 11 GB VRAM provides the ability to play high-resolution games. This VRAM is useful not just for gaming, but also for video editors. The design is bigger than previous 2080 Tis because to the massive cooling components. It has two HDMI 2.0 B and two Display Port 1.4 outputs.
Pros
Best DLSS performance and ray tracing available.
In charge of RTX development
Thermals that work well
#2
ASUS ROG STRIX RTX 2080 Super
Specs:

GDDR6 memory (8 GB)
3072 CUDA Cores
384 Tensor Cores
Speed of the core clock: 1650 MHz (base), 1860 MHz (boost)
The memory clock frequency is 15,500 MHz.

The Super RTX 2080 is not far from 2080 Ti and exceeds 2080 RTX. It is presently the second-best GPU, with a significantly lower price tag than the 2080 Ti. With its 8GB VRAM, players experience little to minimum stuttering at 4K, making the entire gaming experience fairly simple.

It's also wonderful for cooling. For several generations, the ROG STRIX design has worked effectively and evolved with iteration in terms of cooling. Even under full load, the temperature reaches 67 degrees Celsius, which is quite acceptable. It is smaller than the 2080 Ti, which facilitates the installation. It has two HDMI connectors and two Display Port ports for output.
Pros
Excellent thermal performance
When compared to the 2080 Ti, this is a more affordable option.
Excellent DLSS performance ray tracking
Cons
Power draws are comparable to those of the 2080 Ti.
Still pricey in comparison to the market as a whole
#3
Sapphire RX 5700 XT Nitro plus:
Specs:

Memory of GDDR6 (8 GB)
Speeds of core clock: 1770 MHz (base), 1905 MHz (game), 2010 MHz (boost)
2560 Processors Stream
The frequency of the memory clock is 14,000 MHz.

The RX 5700 XT is the best option. It is the finest performing XT on the market, other than the greater TDP. The 1080 Ti and 2070 super, and considerably better than the RTX 2070, are close contenders. The RX 5700 XT is just 8% slower than the Standard 2070 Super, which is not much higher than in other games such as Battlefield V. Moreover, it is much cheaper than the 2070 super.

The Sapphire RTX 5700 XT reduces turbulence between the 3 fans offered by certain graphics cards by having the center fans move in a separate direction. The RX 5700 XT is ideal for both performance and cosmetic applications. The card as a whole is attractive, with controllable RGB lights that can be customized. It also includes two HDMI connectors and two Display Port ports for output.
Pros
RGB addressable
Elegant and long-lasting
Cons
265 board TDP has been increased.
AMD's Ryzen 7 2700 X CPU is the company's fastest consumer-level processor. It is best recognized for providing exceptional performance. Combining them with a low-cost graphics card will not yield satisfactory results. Because the Ryzen 7 2700 X is among the top CPUs, it requires a high-end or mid-range graphics card to work with in order to get maximum performance from it. After reading the whole essay, we are certain that you have a good understanding of your graphics card requirements and which of the following options would work best for you in terms of performance and price
FAQ
Is a GPU with Ryzen 7 2700 X necessary?
Since Ryzen 7 2700 does not have an integrated graphics processor, so for this we need to combine it with a graphics card to finish the PC building.
Is the gaming Ryzen 7 2700 X great?
Ryzen 7 2700 X Processor from AMD might be the best choice for your new Gaming PC. With a total output of eight cores and 16 threads, Ryzen 7 2700 X is built with 12nm technology
Does the Ryzen 7 2700 X have a stronger AMD GPU?
No, between Verizon/AMD CPUs and AMD/ATI GPUs, or between AMD/ATI and Nvidia, there are no improvements or optimizations.
Is the Ryzen 7 2700 X a bit much?
For most people, the Ryzen 7 2700 X is an eight-core CPU that is excessive. The quad-core Ryzen processor with a clock speed of 4-4.3 GHz is an excellent choice for gamers.
Is Ryzen 7 more powerful than i7?
AMD's Ryzen 7 CPUs easily beat Intel's comparable i7 series, so they take the opening round. However, while the amount of cores does impact performance, gamers will gain more from a quicker single-core clock speed.