Best CPU For RX 6800 In 2021
Although GPUs are made for gaming, CPUs may have a direct impact on how well you play. For high frame rates and reduced bottlenecking, CPU and GPU compatibility is critical. So, in order to assist you in saving money and getting the most out of your system configuration, we provide you with the best CPU for Radeon RX 6800.
CPUs have been highlighted based on pricing and performance. Some CPUs are quite powerful, yet they may be too much for the GPU. Simultaneously, certain CPUs are not costly but equal the performance of the Radeon RX 6800 exactly, with no lags or delays during key game processing periods. Let's take a look at each CPU individually so you can make an informed choice.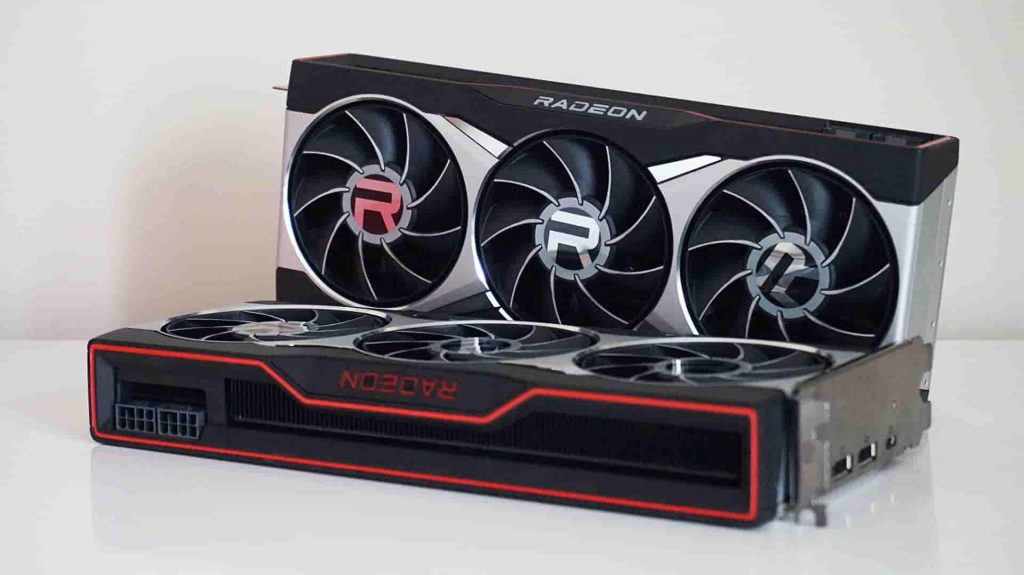 Best CPU for RX 6800 (Reviews)
The two most important components for gaming performance are the processor and graphics card. Everyone is aware of and talks about the CPUs and GPUs when buying for a gaming setup. Few people know, however, that CPUs have a significant impact on system performance and speed. If you've already chosen on AMD's current top performance, we'll focus on finding the optimal CPU for the RX 6800 because it's such a powerful GPU. To guarantee that your gaming PC isn't slowed down in any way, you'll need a powerful CPU to complement its processing capabilities. The best RX 6800 CPU is listed below.
#1
Ryzen 5 5600x
FEATURES:

3.7 GHz (base) 4.6 GHz core clock speed (boost)
6 and 12 cores 
Socket: AM4
Supports up to 128 GB of memory.
Graphics Not Included:
Lithography: 7nm
TDP: 65W
Zen 3


Do you only need a CPU for gaming and don't care about the extra processing power? If that's the case, the Ryzen 5 5600x performs admirably for such a low price. This processor approaches I9 CPUs in single-core speed, but it falls short in multi-core performance.

If you're primarily a gamer and aren't interested in video editing or other CPU-intensive jobs, pairing this CPU with the RX 6800 or 6800 XT will be a fantastic decision. Instead of investing for a much more powerful CPU, you may use this CPU to push your GPU to its maximum and save money on better components. 

The Ryzen 5 5600x offers a base clock speed of 3.7 GHz and a maximum clock speed of 4.6 GHz, as well as a free stock cooling. While this may appear to be a low number, AMD has made significant advancements in IPC (Instructions per clock), which means you're receiving greater performance per clock.

If you're on a budget, this GPU is a strong contender; it costs $75 less than the I7 17000 and has incredible overclocking potential, allowing you to push it over the i7 10700.
Pros
IPC performance that's out of this world.
Gameplay that is top-notch.
There is a cooler included in the package.
It saves energy.
Cons
There is a little price increase as compared to the prior version.
#2
Ryzen 7 5800x
FEATURES:

3.8 GHz (base) 4.7 GHz core clock speed (boost)
8 (cores), 16 (cores) (threads)
Zen 3 microarchitecture
Socket: AM4
128 GB is the maximum amount of memory that may be supported.
No integrated graphics
Lithography: 7nm
TDP:105W

Maybe you'd like to do more than just play games; maybe you'd like to stream. This CPU has enough cores for multitasking and enough clock speed for gaming. The Ryzen 7 5800x is a near-ideal all-around processor, capable of handling virtually any task with reasonable processing power.

It features 8 cores and 16 threads, with a base frequency of 3.8 GHz and a peak clock of 4.7 GHz. Similar to the 5600x, the IPC boost is uniform, implying that single-core performance will be top tier. As a result, you're unlikely to see GPU bottlenecking.

The absence of a standard cooling, which comes with the 5600x, is a disadvantage of this CPU. However, you may upgrade to a better CPU cooler, which can improve overclocking and CPU health.
Pairing the Ryzen 7 5800x with the RX 6800 or 6800XT is a wonderful choice, especially considering Ryzen chips function best with AMD CPUs, so you may get higher FPS than if you used an Intel CPU. And, owing to the incredible multithreaded speed, you'll be able to do all of your professional tasks with ease.

Pros
Excellent gameplay performance.
Increase in IPC by a factor of ten.
Single-core performance is excellent.
Cons
From the 3000 series, there is a little price rise.
#3
I9 10900K
FEATURES:

3.7GHz (base), 5.3GHz (boost)
Lithography: 14nm
10(cores), 20(cores) (Threads)
TDP: 125W
Comet Lake's microarchitecture
Socket: LGA1200
Intel UHD Graphics 630

We recommend the I9 10900K if you're an Intel fan and require a strong multitasking and gaming CPU. Intel has perfected squeezing the most out of CPU technology, even if its 14nm process is growing older. Because of its outstanding single-core performance and ability to handle multithreaded workloads, the 10900K is an excellent choice for gaming.

This CPU is one of the best when overclocking is concerned. In terms of gaming performance, the Ryzen 9 5900x may be surpassed if done correctly. The die is considerably smaller, giving in greater cooling performance, which makes this a fantastic overclocking.

It has 10 cores / 20 threads rated at 3.7 GHz base / 5.3 GHz boost, which isn't terrible. Although the clock rates are faster than the 5900x, the in-game performance is nearly the same, and the 5900x significantly outperforms the 10900K in multi-threaded performance.

To be honest, the only reason to buy this CPU is if you want the greatest gaming performance (a few frames faster than the 5900x) or if you want to overclock it to get it to outperform other processors. Although there are better CPUs available for similar costs, it is an adequate multitasking processor.

Pros
Gaming's current king.
Multi-core performance is outstanding.
The thinner the die, the better the cooling.
A new motherboard socket has been added.
Overclocking potential is decent.
Cons
The desire for power is strong.
#3
Ryzen 9 5900x
FEATURES:

3.7 GHz (base) 4.8 GHz Core Clock Speed (boost)
12 cores, 24 total (threads)
Zen 3
Socket: AM4
Supports up to 128 GB of memory.
Graphics Not Included:
Lithography: 7nm
TDP 105W

Some individuals simply want as much performance as possible, and if you're one of them, the Ryzen 9 5900x will more than satisfy your needs. The Ryzen 9 5900x is a beast of a CPU, capable of near 5GHz boost and up to 24 threads.

There's nothing wrong with wanting an overkill PC, and that's exactly what you'll get when you pair the Ryzen 9 5900x with the 6800 or 6800xt. In reality, it's probably for the best because the system will be more future-proof than others, but this isn't for the typical gamer.

Users that require multithreaded speed for video editing, streaming, or working with big spreadsheets may benefit from this CPU. 
It's worth mentioning the specs: it's a 12 core/24 thread CPU with a base speed of 3.7GHz and a peak clock of 4.8GHz. You should be able to raise the frequency to 5GHz with overclocking. There is additionally 64 MB of L3 cache, compared to 32 MB for the preceding two cores.

Is this processor suitable for gaming? The answer is an unequivocal yes. Because its single-core performance is comparable to the 10900K, you'll get the most out of your 6800 or 6800XT.
Pros
The most advanced gaming processor currently available.
Performance on a single core.
Performance on several cores is good.
Consumes less energy.
Cons
From Ryzen 3000, a little price rise.
#3
I7 10700K
FEATURES:

3.8 GHz base, 5.1 GHz turbo (boost)
8 cores, 16 threads (threads)
Lithography: 14nm
Comet Lake, a microarchitecture
Socket: LGA1200
TDP: 125W
Supports up to 128 GB of memory.
Intel UHD Graphics 630

The I7 10700K is a better alternative than the I9 10900K if you want your money to go to a greater cause, mostly because it is less expensive and delivers equivalent single-core performance. It lacks two cores when compared to the I9 10900K, but if you need more, the 5900x is the way to go.

When the 10700K is combined with the RX 6800 or 6800XT, you'll have a high-end PC with excellent single-core performance and respectable multi-threaded performance. The value of this CPU is based on its cost. Also, if you're thinking about streaming, this is an excellent CPU.

The specs aren't awful either; you get 8 cores and 16 threads, with a base speed of 3.8 GHz and a peak clock of 5.1 GHz. For an Intel CPU, this is an excellent price for performance, and the gaming performance is comparable to the 10900K and 5900x.

The I7 10700K is a well-balanced CPU in every way, and it will work nicely with the 6800 or 6800 XT to create a fantastic gaming/productivity PC that isn't too expensive or extravagant.
Pros
Excellent value for the money.
Behind the 10900K, this is the best single-core performance.
The I7 now supports hyper-threading.
Overclocking is strength.
The Radeon RX 6800 is a cutting-edge GPU. The graphics card features a large amount of memory, allowing it to compete with Nvidia's flagship product, the RTX 3080 ti. The series' ray-tracing support necessitates a lot of processing power from CPUs. AMD has made its all-new Smart Access Memory technology available to the public. AMD says that their all-new technology allows them to improve performance by 11 percent in all AAA games.  

We recommend the Ryzen 5 5600x for just gaming purposes because it is focused solely on gaming and is unconcerned with other features like multicore performance. For gaming and streaming, we suggest the Ryzen 7 5800x because it has enough single-core performance to drive the GPU and enough multicore performance to back up the streaming. The Ryzen 9 5900x is a great choice for an overkill setup since it can handle whatever you throw at it. It has good single-core and multi-core performance. We recommend the I7 10700K for a well-balanced setup because to its excellent price-to-performance ratio.

FAQ
Which processor is ideal for the RX 6800?
Since a high-end PC gamer, we propose AMD Ryzen 55600X as it features the newest intelligent access memory option, using a high-speed PCIe 4.0. When the GPU is needed, the often-fetched data is close by. It's the ideal CPU for Radeon RX 6800 XT because of its low power consumption, low price, and outstanding price/performance ratio
Which AMD Ryzen processor is ideal for the Radeon RX 6800?
For the Radeon RX 6800, Ryzen 9 5950X is the obvious victor if you are searching for the best in terms of processing. It features 16 cores and 32 threads, as well as a 70MB cache, which outperforms Intel's offerings. In any substantial processor-intensive game, there should be no bottlenecking. The GPU and CPU can communicate at lightning speeds thanks to PCIe 4.0 support.
What processor should I use with the RX 6800?
The AMD Ryzen 5 5600X is one of the finest CPUs to combine with the RX 6800 if you're looking for a more budget-friendly alternative. It will increase the performance of your GPU by 11%, resulting in a considerable increase in gaming frames per second. At a reasonable price, the price-to-performance ratio is fair. AMD is known for its customer-friendly practices, and this time they've included the Wraith cooler in the package.
Is it possible to use the 6800 with Intel processors?
The AMD Radeon RX6800 GPU is both Intel and AMD compatible, however you will like to use an AMD CPU if you want the highest level of performance on the launch. Even while the Radeon RX 6800 isn't AMD's finest graphics card, it does have a powerful multi-core CPU.