Undead World Hero Survival Tier List October 2023 – Top Tier Heroes
Undead World: Hero Survival is a an RPG survival gacha game created and published by DoubleDown Interactive. The objective is to assemble the greatest Undead World team you can muster in order to dominate every game style. An Undead World Hero Survival Tier List will help you know which characters to select in this game.
Like with any gacha game, there are characters to enjoy in this game. You can either let the gameplay run nearly entirely automatically, leaving you to simply unwind and take in the gorgeous graphics (while upgrading your heroes along the way). Manage all heroes using the gacha-collection mechanisms so you can expand your team's capacity for zombie eradication.
To help you in Hero selection, here is a Tier List guide to help you choose between the strongest troops.
Undead World Tier List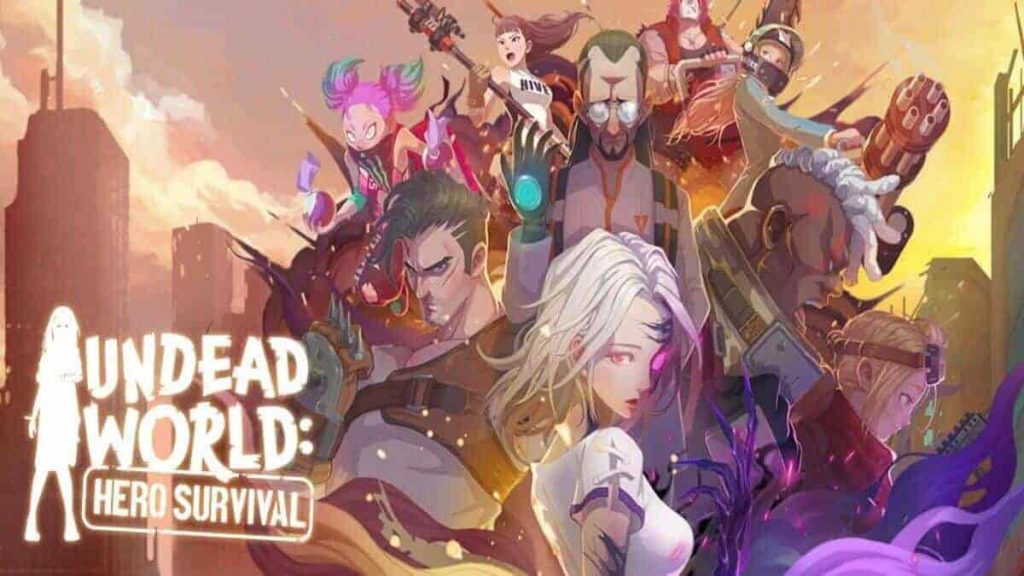 You can choose the best heroes to be victorious in this game and you can go straight for the action and begin slaying hordes of creatures and competing against other players in the PvP arena. Through this, you can hire new heroes in Undead World in exchange for cash, recruitment tickets, and faction recruitment tickets. After finishing chapter two of the main campaign, this place will be unlocked.
There are four tiers in the Undead World tier list ranging from S through C. The best characters in the game are found in the S Tier. They are highly powerful and can easily knock down any opponent. After them, the A-tier heroes are the best choice. They will allow you to progress through the game easily by beating your enemies at each step.
Characters in the B Tier fall into the average range. They can be used but for only sometimes if you don't have access to A tier heroes. And at the end, the characters of the C Tier are the least strong. They should only be used in battle if you are positive that you can prevail.
S Tier Characters
Both the talents and stats of these characters are numerous. You won't regret putting any of these Heroes on your team. This does not imply that Heroes who are listed in lower ranks are ineffective. These heroes hold special abilities, and they are hard to defeat. They'll come in helpful during warfare, making them the greatest and most suggested selection. The characters in the S Tier include:
• Gabriel.
• Helen
• Astra
• Conor.
A Tier Characters
Characters that are strong and above average are included in this list's A tier. You will like spending time with these heroes a lot. These characters are wonderful to use, and they only fall short of the high tier due to a few drawbacks. A list of heroes in this tier includes:
• Murray.
• Leight
• Britney.
• Tanya.
• Nadeem.
• Meredith.
B Tier Characters
In Undead World, the B tier characters are only needed to get started with the game's pace. They are not very strong, but they are not weak either. These heroes possess a set of facts and abilities. They are neither inherently good nor necessarily bad. The useful heroes in this tier are.
• Rock.
• Henry.
• Sam.
• Tyler.
• Kieran.
Tier C Characters
The worst characters in the game may be found on List Level C of this list of survivors from the world of the undead. These characters have poor stats and not many skills to offer. Characters in Undead World's Tier C list include:
• Abigail.
• Webster.
• Lita.
• Cady.
• Jones.
• Nils.
In the end, playing Undead World: Hero Survival should be enjoyable, so use the characters that best fit your playstyle. Having said that, if you encounter a problem that stumps you, this tier list will enable you to comprehend the meta and select the most potent units. These characters have been ranked and then reviewed. After considering the players' abilities, the list order is decided.
By doing this, you will be able to pick the appropriate character when it comes time to play. You must consider the additional perks that come with deploying a certain number of heroes when assembling your hero formation. Having played a little of the game, you have undoubtedly observed that there are various factions.
Since each of these sides has a unique perk, you can get through some of the stages much more quickly. There is no longer a "best bonus" because it all depends on which hero you presently own. These are the only benefits that are currently accessible and may be used by linking together two separate factions.