Soul Tide Codes List 2022 (Free Exclusive Rewards)
"LemcnSun Limited" has released "Soul Tide," which is a role-playing mobile game. You've been sent out into the darkness, and you're the chosen one tasked with saving and preserving the future. It includes a selection of anime girls, a house simulation, and dungeon exploring. It has a variety of characters, each with its own set of skills, and you may customize your character to fit your preferences and strategy.
The most efficient approach to receive a large number of free things rapidly is to use Soul Tide Gift Codes. Gems, souls, astral cards, money, and other special things may be obtained via gift coupons. All of the free stuff gained through gift coupons can help you become more strong players, give you a tiny edge over other players, and allow you to proceed through the game faster, especially if you are a beginner player.
You should redeem all coupons to receive that edge and boost, whether you are a free-to-play, pay-to-win, or new player. We've compiled a list of the most recent Soul Tide Gift Codes to assist you in accessing premium benefits for free.
List of Soul Tide Codes in 2022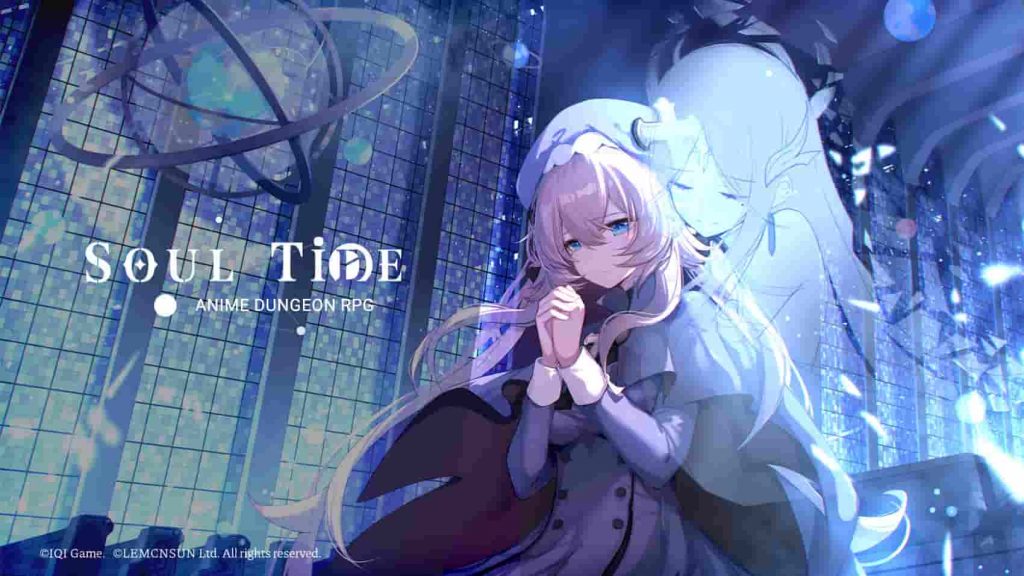 靈魂潮汐304
Get Gold x8,000, Moon Essence x150, and Complete Soul Dust x3 by redeeming this coupon.
靈魂潮汐501
Get Moon Essence x200, Gold x10,000, and Filling Soul Dust x3 by redeeming this coupon.
靈魂潮汐777
Use this code to obtain 100 moon essence, 1,000 gold, and 3 broken soul dust.
靈魂潮汐開服慶典
Use this code for Filling Soul Dust x10, Gold x10,000, Furniture Gacha Voucher x10, and Doll Gacha Voucher x10.
Redeeming Soul Tide Codes
All Soul Tide Gift Codes are clean and protected to use because they were generated by developers. When a developer achieves a goal, forms a collaboration, or when a special incident happens inside a game, new codes are usually released.
That is why we developed the Soul Tide Gift Codes page, where you can find both old and new gift codes in one convenient location. If you utilize these lists, you can't afford to waste time hunting for codes. We're always on the hunt for new codes, and as soon as we locate them, we'll add them here.
We will never upload codes that haven't been developed by the game's creators and haven't been shared on the game's official social media channels. So, if you want to save time, keep this page as a bookmark so you can quickly access the gift codes.
If the codes remain valid and have not yet gone, you should get the above-mentioned prize.
What Is The Most Effective Way To Acquire More Soul Tide Codes?
The creators continue to offer new Soul Tide Codes via the game's official social media channels, such as Twitter, Facebook, the game's official Discord and Reddit. Typically, gift vouchers are released in conjunction with important events such as the game's accomplishments, popular referring, cooperation, and special events.
We'll update this gift code list for Soul Tide codes for you with all of the new redemption codes as soon as they're released. The player must first complete the tutorial and prologue before redeeming the Soul Tide Gift Code.
After you've completed the instructional and prologue sequences, you'll be able to receive the game's menus and other features. In the Character Profiles section, tap the character profile icon. A new window shows when you press the profile of your Soul Tide game or on the avatar symbol in the top-left corner, with a redemption code option on the left side. It should be tapped.
Then you'll be given a chance to input the redemption code. There you may enter the code and get your prizes. Gift codes from Soul Tide are time-limited, which means they will expire after a set amount of time has passed. As a result, it's vital to use all gift coupons as quickly as possible and to check for fresh codes every few days to guarantee you don't miss any.
Conclusion
The above discussion consisted of Soul Tide Codes 2022. We shared the latest codes that are working for this game. If you have confusion, let us know about the codes and share your own as well if you have any.
FAQ's
What exactly is Soul Tide?
Soul Tide is a unique game that combines anime girl gathering, house simulation, and dungeon exploration. You take on the role of a hero in a fantasy universe where witches have wreaked devastation, and your fate is tied to your ability to turn the tide.
The Soul Tide game allows you to purchase a range of in-game items. Nonetheless, go to this link if you want to receive premium in-game items for free. We'll go through all of the current Gift Codes to help you get Moon Essence, Gold, and Soul Dust. 
What are Soul Tide Codes?
Developers create Soul Tide Gift Codes, which are a mixture of alphanumeric characters. When players input the code within the game, they will receive free gems, souls, astral cards, gold, and other special goods. Unlike other games, there is no simple option to get the fresh Soul Tide Redeem Codes in a short amount of time. To earn genuine Soul Tide Gift Codes, you must be active on many sites.
Can you get Soul Tide codes every day?
To get free Soul Tide Codes, you won't be able to get them from any particular sources. Every day, our crew enters and participates in various Reddit forums, Discord channels, events, and Livestream giveaways with the goal of earning a single ticket.