State Of Survival Pc Client – Play On Windows Without An Emulator
Official PC Client
State Of Survival PC Client
Official PC Client from SOS Developers
Play without Emulator on Windows PC
Now Better and Faster Than Ever
FunPlus International created the strategy game State of Survival which is an amazing and very intriguing game that most gamers have been looking forward to. More than half of humanity has been stricken by a deadly sickness in this game, turning them all into zombies.
Six months have passed since the tragedy began, and there is still no cure. It's amazing that you and your buddies have endured this long. But to enjoy this game, you will need a State of Survival PC Client.
As you carefully look for resources that could be useful, you also need to develop a survival strategy. To combat the zombies, arm yourself and your buddies with weapons.
Additionally, gather the coins and rewards that are dropped after each kill, then use your money to buy more resources and weapons. Keep going as long as you can to receive bigger rewards.
Play State of Survival On Windows PC without Emulator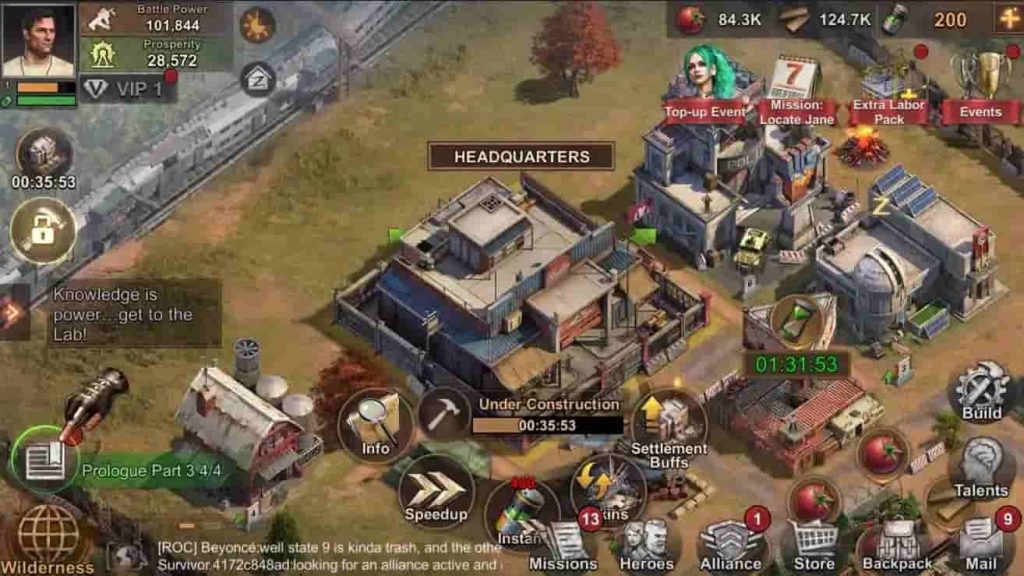 In this game, your goal is to protect other survivors while killing as many zombies as you can. Create a safe haven where you and the other survivors may hide from the undead. It offers both PvE and PvP modes. In order to train his troops, level up his heroes, increase the DEF and BP of the Settlement, and battle his foes, the player assumes the role of a settlement commander. To enjoy and survive the zombie apocalypse, you can download the State of Survival to your computer.
Despite having many of the same technical requirements as the game's mobile version, State of Survival now runs and looks better than ever on PC. As you save other survivors, battle through swarms of zombie enemies. Do you feel up to the task? Get State of Survival for PC right away. By using the special code PLAYSOSONPC, gamers who play the game on PC may also take part in the celebration and receive special in-game rewards.
Features of State of Survival PC Client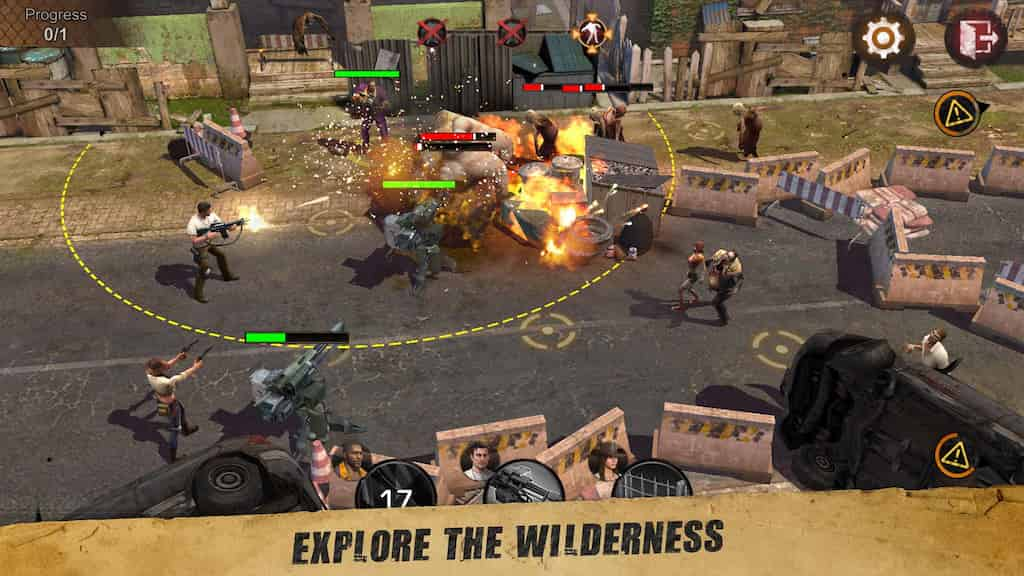 Soldiers' Battlepower
You can enhance the ability of your troops in this game. To increase your Battle Power, you can train your troops in the barracks. They will help you get a fully prepared army for the battles that will become the reason behind your victory.
Chief Battle Power
There is also the feature to enhance and control the chief battle power for troops through settings. Click your commander photo in the upper left corner of the zombie computer game, then choose "Chief Battle Power" to make your heroes strong, regain your stamina, and discover new skills.
Increase Combat Strength
In the game, there are 3 different types of buildings: Economic, Military, and Decorative. You can choose to go with any of them and modify your base according to your necessity. The decorative structures are used to upgrade your economic and military structures as well as your settlement's DEF and your troops' battle power.
Powerful Tech Battles
With the help of a research lab, you are good to go. It will allow you to be victorious in fierce battles with the right tools. You will be able to find different option trees there having choices from Battle, Development, and Economic. They will help to improve your Settlement once you access the "Research Lab."
Battle Power Gear
Various gear options are available to enhance the power of your troops. To defend the enemies, you can equip your heroes with the proper weaponry. You can read about the description along with every weapon so that you can understand which one would be of more use to you. By leveling up and enhancing your skills, you can increase your hero power.
BP Increase
BP is needed to make a lot of customization and changes in the game. In addition to eradicating the damaged ones, the troops are in charge of protecting their own community and attacking the settlements of live opponents. Troops come in three different varieties: infantry, hunters, and horsemen. The troop's powers may be improved by the commander's or his heroes' talents.
These troops have various benefits. You should create acceptable arrangements for various jobs so that your troops can utilize their strengths to the fullest.
How To Use State Of Survival PC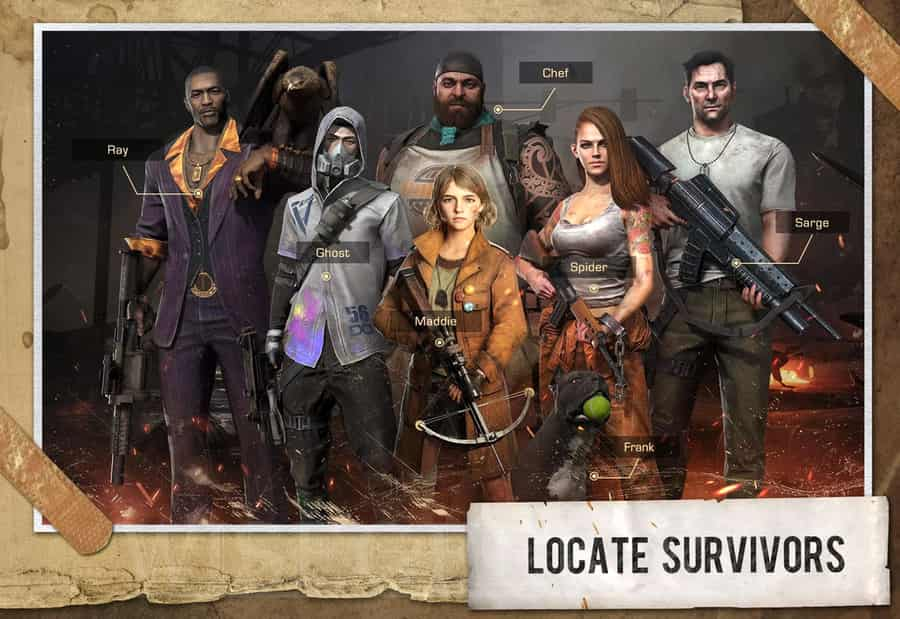 Now it's possible to play the game without having to download an emulator. All that's left to do is download and install the State of Survival PC Game through this link. The game's top-down third-person viewpoint makes it simple for players to observe both the action arenas and the vast areas in which they can set up colonies. Players are forced by the game to make difficult choices as they build their base, which needs a lot of resources to be maintained.
Furthermore, supplies may always be obtained in untamed, devastated cities, where zombie hordes are a continuous danger. You will be able to do the following after getting the game:
Fight With Team
Form up your team and go into the battles against the enemy. By equipping the right gear and items, you will be able to win the battles easily. The weaponry plays an important role in all the battles in this game.
Equip Yourself
Train your troops and prepare them for every type of battle. Have them equip all the defensive armor along with suitable weapons to blast the foes.
Attempt To Survive
Your main goal is to survive, and you have to protect your team from enemy zombies. Keep surviving till the end of the safe zone and be victorious once you have eliminated every other enemy in the game.
Construct a Safe Shelter
Making a shelter will allow your troops to rest and prepare new items for the battles. Damaged troops will need some time to heal. Meanwhile, you can prepare other armies and teams in the safe shelter. If you are able to keep your team protected and secure from enemies for more time, you will have better chances of winning the game.