PC Version
Artery Gear: Fusion For PC
Easy to install
Multi-instance
Smart controls
Macros
Artery Gear: Fusion, a Waifu-collector RPG set in the far future of planet Earth, is the next turn-based RPG from BILIBILI, a Chinese developer. In official game terminology, the game contains a variety of distinct and gorgeous mechanical ladies known as "Mechas," each of whom has a set of talents and powers that are animated with spectacular visual effects.
Artery Gear: Fusion is available as a free-to-play game on Google Play Store and iOS App Store in 2022. You get to lead a highly-skilled mech female unit in the war against the puppets in the PC game Artery Gear: Fusion. To improve your character's combat abilities and capabilities, use strong tactics. Don't let the planet down; the cosmos is relying on you! You can enjoy this game on PC or Windows platforms easily if you have an emulator.
Download Artery Gear: Fusion for pc
Because there is no PC version of Artery Gear: Fusion, you will need to utilize an emulator. Some gamers may prefer the PC version of the game. This is due to the fact that they are accustomed to playing on a computer, and the larger screen helps them to play more effectively. Use your characters' unique powers and skills to vanquish the puppets using Bluestacks emulators on a PC.
Because you don't have to deal with the same issues that you would on a phone, such as notification pop-ups, calls, and even texts interfering with your gaming experience. This emulator not only has a vast game library but also includes a number of useful functions. Here's how to get the emulator on your computer: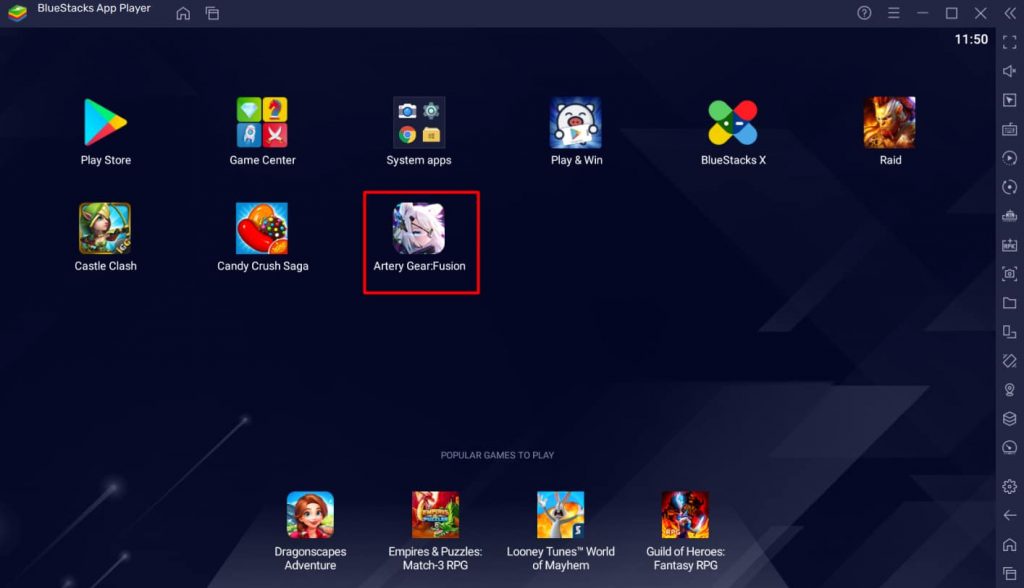 Download Artery Gear Fusion for Mac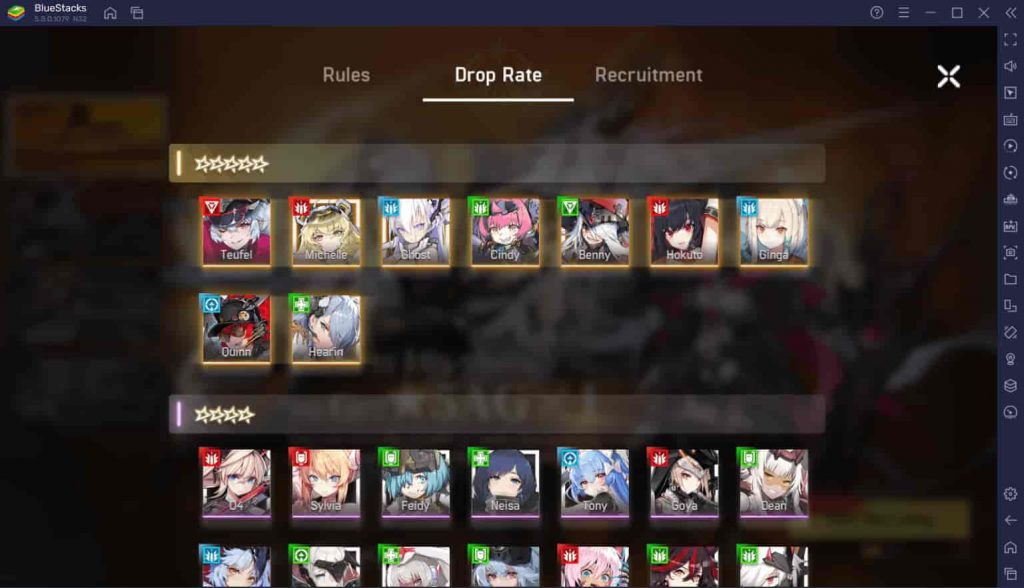 Features of Artery Gear
The beautiful artwork and distinctive character designs, which are all female characters, are standout elements and features of the game. The game plays at a full 60 FPS when you run it even on an emulator, and we highly recommend using a keyboard and mouse to install and play Artery Gear: Fusion on your PC with BlueStacks. The features of the game include:
Beginner Recruitment Banner
At the start of the game, players can summon 3-5 Star Mechas a maximum of 10 times, and they are promised at least one 5-Star on each attempt. This method can be repeated indefinitely until the player is pleased with their recruit. You can only call one 5-Star hero every roll, so don't spend time attempting to earn numerous 5-Stars.
Normal Summoning Banner
On the Normal Summoning Banner, players can summon 3–5 Star Mechas, and the banner remains life indefinitely. Players can rate Mecha on the banner has a larger probability of being summoned. The newest Mecha is frequently featured on these banners. These event banners frequently have an expiration date, especially when the event is over.
Elite Order Banner
Players can call 3-5 Star Mechas on the Elite Recruitment Order Banner, and the specific rate-up Mecha on the banner has a larger probability of being summoned. The highlighted mechas are not new; hence these banners are comparable to Event recruiting banners.
Missions are divided into many categories of sub-sections:
Daily missions are ones that reward the player and may be done on a daily basis indefinitely. Every day, they start over.
The following are some of the Daily Missions:
Weekly missions are ones that reward the player and may be performed an unlimited number of times each week. Every week, they start over.
The following are some of the Weekly Missions:
FAQ's
What Type Of Game Is Artery Fusion?
Artery Gear: Fusion differs from other similar games; the primary gameplay is still the same fun and casual turn-based approach that we like. In terms of gaming style and growth, the game is similar to Epic Seven or Summoners War, but it stands out by including a variety of Quality-of-Life elements that have never been seen before in turn-based gacha games.
What Is The New Special Feature In Artery Gear?
The game contains a feature dubbed AFK Auto-Repeat, which allows players to farm the grindy levels an endless amount of times on repeat, even after they shut the app.